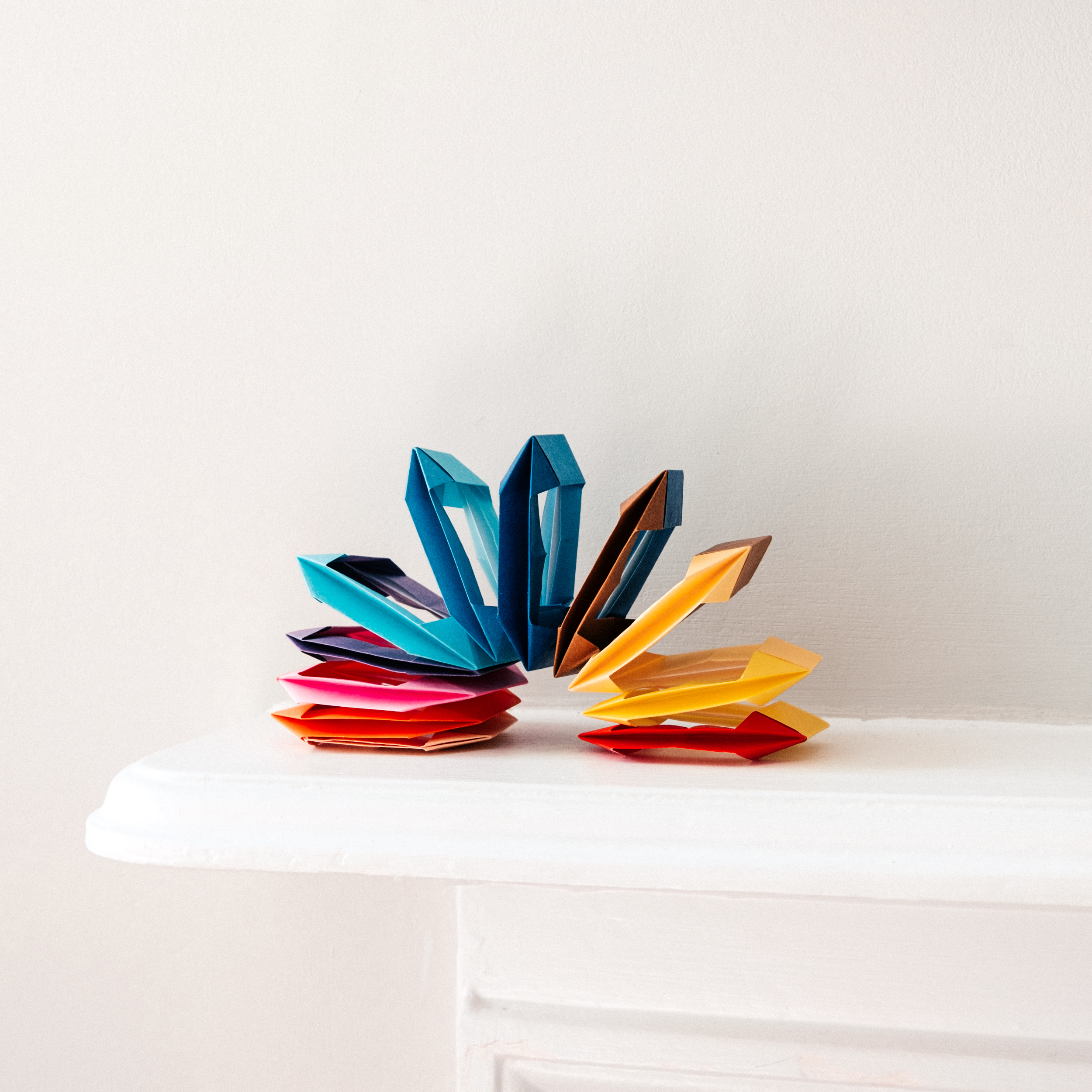 Photos ©NiMi Ltd
Tuesday 30 March 2021
6–8pm

Live Online Zoom

£30
Materials included in your pack:
A bespoke pack created by NiMi Projects including hand selected origami paper from Japan
Never used Zoom before?
Click here to download our guide here.
See our Concessions terms below.
---
Who is this class suitable for?
Suitable for ages 16+
Max. 12 people

What will be covered in the workshop
Origami is not only a fun activity, but also a wonderful way to learn to relax, focus, and wind-down, all while learning a dexterous new skill. All NiMi Projects workshops are devised to be fun and as decorative as possible. Suitable for both young and old, this wonderful, traditional art is perfect for stress-relief and mindfulness.

A sculpturally modular work of art that is as cool as it is functional. Climbs down stairs like the slinkies of your childhood, yet takes an art object-like form when placed on display.

---
Tutors

Founded in 2018 by Nicole Bargwanna and Mio Yamada, NiMi Projects was born out of friendship and a desire to make playful contemporary Japanese design accessible to an international audience. Working in Tokyo for some of fashion's biggest brands ad design publications has given the duo access to exclusive artisanal designs that are not even widely available in Japan. The heart of NiMi Projects can be found in the 400-year-old woodwork of their Kent store and showroom, 'The Black Barn', a heritage building nestled in the quiet village of Seal, Sevenoaks.