Garment Mending and Repair with Ciara Callaghan & Sarah Hunt

One Day Creative Course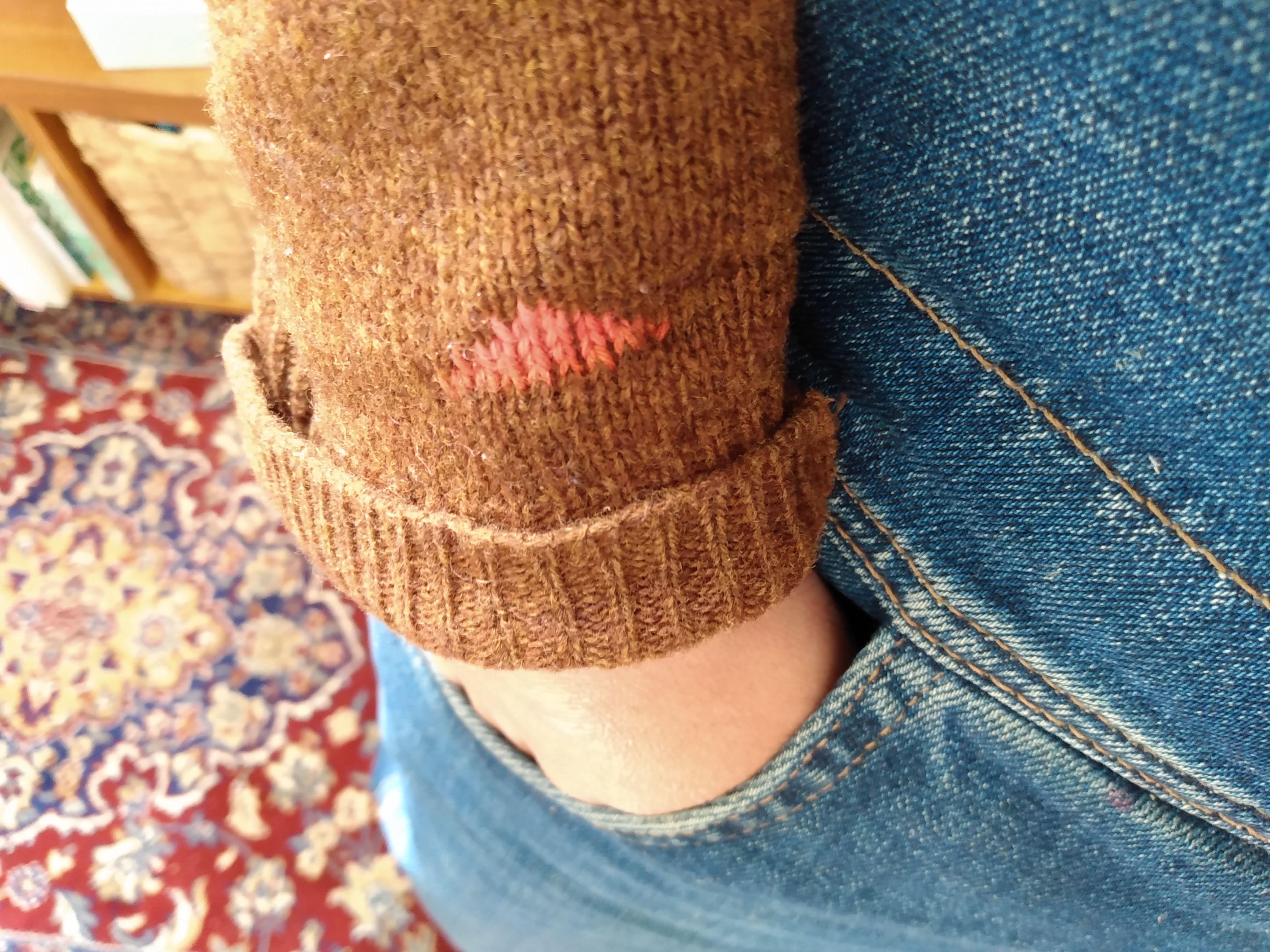 Visible Mending by Sarah Hunt
Hidden Mending by Ciara Callaghan
Wednesday 11 August 2021
5.30–9.30pm

£40
Spaces
We are booking up to 12 people on this course, on the understanding that from 21 June all social distancing measures will be relaxed. If this is not the case, we will ask the last 6 people who joined to transfer onto the next available course.
Safety
We are committed to working with our artists and communities in continuing to provide opportunities for creativity during these challenging times. Together, we have been working throughout lockdown in reconfiguring our courses to ensure the safety of all concerned without compromising on quality.
Find out more about our new safety measures.
Gift vouchers available
---
Please read our
Covid-19 Booking Terms and Conditions
below carefully before booking.
---
Who is this class suitable for?
Ages 16+
Suitable for any level of experience.

What will be covered in the class?
Join artists Ciara Callaghan and Sarah Hunt in a gentle evening of garment mending and repair, suitable for those with any level of experience in mending. This is an important conservation practice which helps us to be more environmentally friendly, to look after pieces passed down from generation to generation and to slow down and respect the garments in which we cloth ourselves.

Ciara will guide students through patching techniques inspired by Japanese practices of boro and sashiko. These mending techniques add strength to garments as well as repairing them. This can be done so that the mend is an invisible or a visible one. They are beautiful techniques for restoring old pieces and family heirlooms.

Sarah is a visible mender with a background in textile art and knitting. She will guide students in how to darn and repair woven and knitted garments and even shoes!

Students will leave with their mended garment and knowledge of how to practice these techniques at home, as well as a small sampler of learnt techniques.

---
What will I need to bring?
All materials are included. Students will have access to thread, needles, beeswax, fabric scraps and pins. Students are encouraged to bring any fabric scraps and tools of their choice, but this is not required.

Please bring 1–2 garments of your own to mend.

Location
Art Room, only accessible using stairs.

Tutor
Ciara Callaghan is a fibre artist based in Milton Keynes. She uses needlework and natural dyeing to explore themes around female empowerment, dream imagery and fluxes of reality.