YOU ARE INVIVTED
TO EXPLORE THE PARK
WITH US


Click the image above to enlarge a map of the three test pieces in Great Linford Manor Park.
We are testing some new interventions at Great Linford Manor Park as part of Juneau Projects' Great Linford Ecology Project.

Keep reading to find three activities you can do in the park today. Share your work with us using the upload form below.

1. Look up! Take a moment to notice what you can see and hear above you. You can also try these activities, taking notice of the world around you:


Find a stick. Draw an animal in the air with it. What's the biggest animal you can draw?
Imagine the ground is transparent. What can you see below your feet?
You are a bird flying over the park. What does the park look like?
2. Make your own message using things you can find outside to make the words or symbols.

Take a photograph of it and upload it using the form below. We'll put all the submissions together as a printed poster/ booklet, collecting together all the messages from everyone who has taken part, and send you a copy of the finished print!



3. Try to copy a bird's song. You could try whistling or singing it.

Make a recording of yourself whistling or singing the bird song and send it to us. You can usually record quite easily on most phones or computers.

We'll edit the sounds together to create the Great Linford Dawn Chorus! We'll update the soundscape periodically as more files are sent in.
UPLOAD &
TAKE PART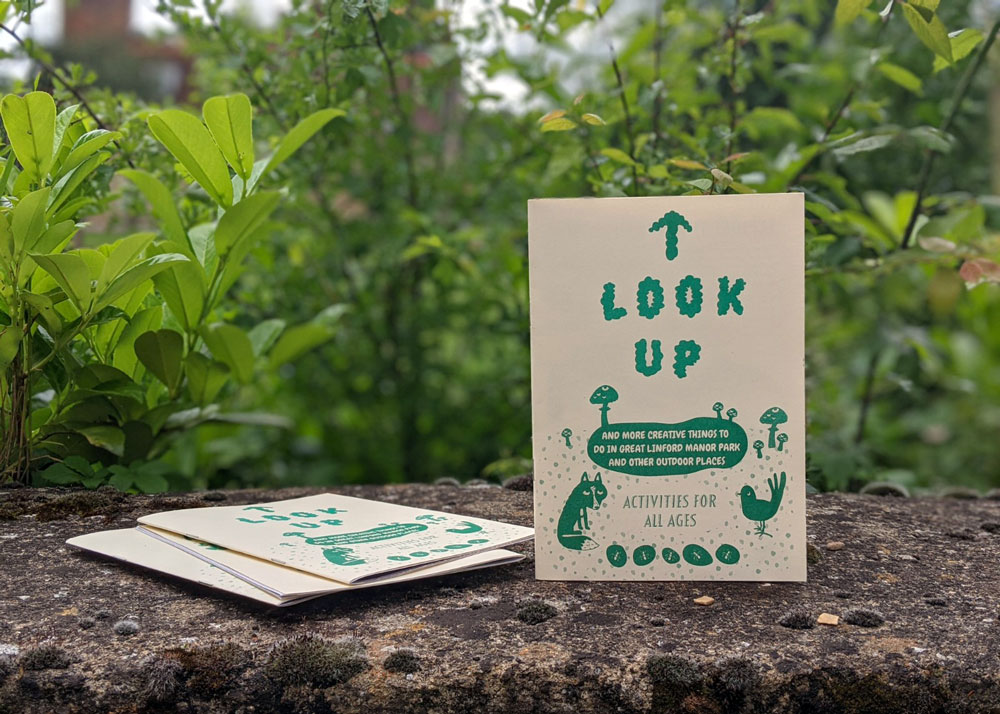 Download your own activity booklet for Great Linford Manor Park created by Juneau Projects.
Download ︎︎︎
Curated by Juneau Projects in collaboration with young people from Giffard Park Primary School and Great Linford Primary.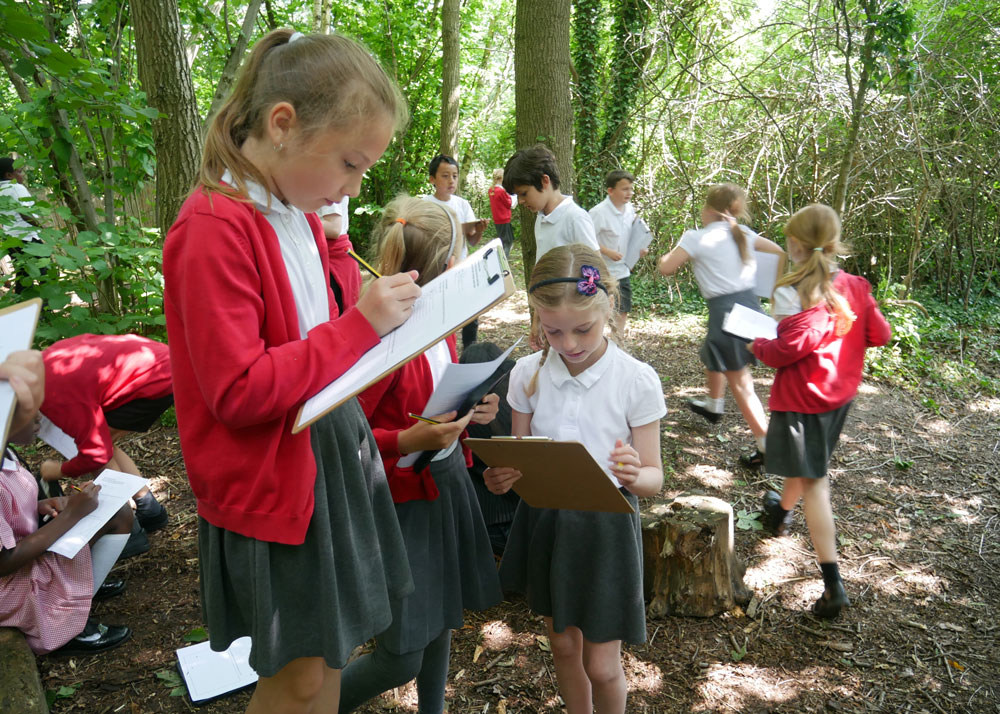 Juneau Projects are working toward creating temporary public art works and resources for and about Great Linford Manor Park. To be involved in making the final works with Juneau Projects email us at hello@miltonkeynesartscentre.org
Supported with funding from Arts Council England