A Celebration of African Arts and Culture


A Milton Keynes Arts Centre & African Diaspora Foundation Project

Supported by the Radcliffe Trust

September 2021 – March 2022
A Celebration of African Arts and Culture, 10 December 2021. Photograph by Cat Lane
Over 6 months, MKAC and the African Diaspora Foundation have been working together to develop school resources designed to improve understanding of African heritage crafts in Milton Keynes Schools and to provide practical support to teaching.

From September – December 2021, a curatorial group of thirteen Year 6 pupils from Brooklands Farm Primary School worked with the artists Shepherd Manyika (Project Coordinator), Levi Naidu-Mitchell, Zethu Maseko and Uthman Wahaab to learn about African culture through contemporary practice.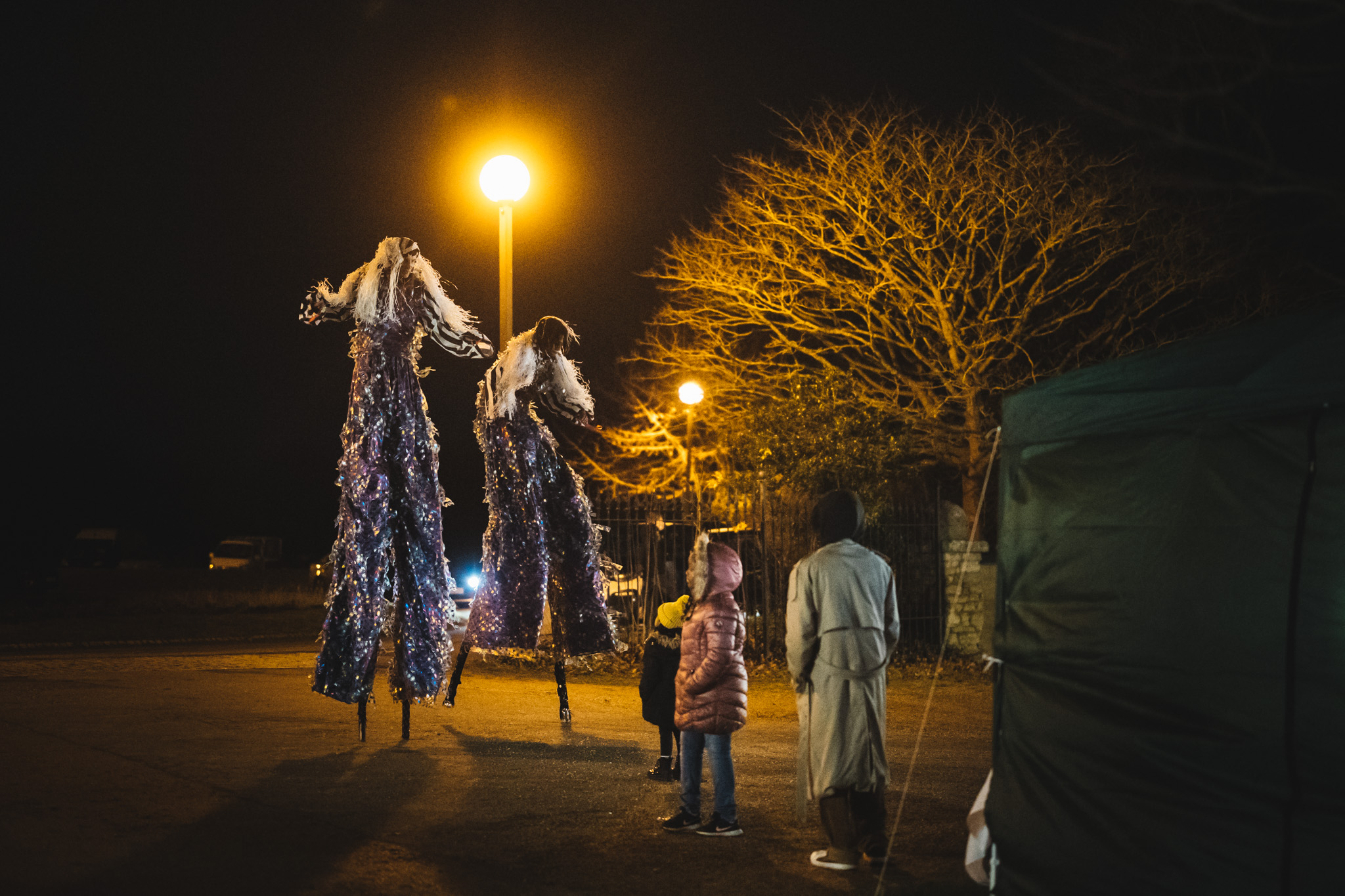 Event photography by Cat Lane



With the artist Uthman Wahaab, the group learnt new drawing techniques inspired by ancestral African art dating as far back as 600 BC: art that influenced many of the twentieth century's most celebrated western artists, including Pablo Picasso. By taking the group through the drawing process, Wahaab challenged the notion of African art as primitive.

With Levi Naidu-Mitchell, the group were then introduced to the Moko Jumbie: a spirit healer of towering height who is said to have walked across the Atlantic Ocean from West Africa to Trinidad to care for the people there. The story of the Moko was kept alive by colonial slaves in the Caribbean and their descendants. Today, the spirit lives on in carnivals as a stilt walking dancer. Levi Naidu-Mitchell encouraged the group to imagine the real Moko Jumbie by creating giant shoes for him, or her, to wear.

The artist, Zethu Maseko, taught the group how to weave and, through this, examined how the history of weaving could be used to explore the richness and variety of African heritage.

Finally, with Shepherd Manyika, the group explored colour and pattern to create both individual and collective artworks inspired by African prints as well as personal photographs, memories and associations.

From what they had learnt, the curatorial group supported the creation of a live event at Milton Keynes Arts Centre on 10 December 2021: A Celebration of African Art and Culture, which was attended by 286 visitors. At this event was presented a fair, which included food from across the African continent; an Ethiopian coffee ceremony; African beadmaking; Moko Jumbie stilt walkers; music; creative artist-led activities and an exhibition of work produced by the children during the project.