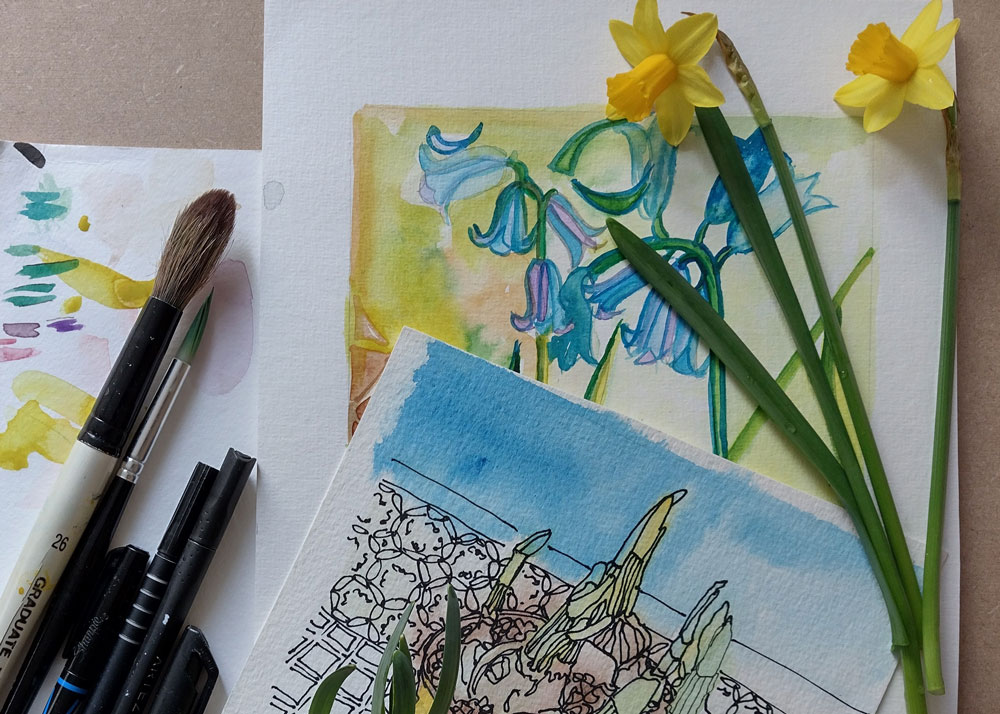 Mondays
12.30–3pm


Dates
9, 16, 23 May 2022
6, 13 June 2022

Half Term: 30 May – 5 June 2022 (no teaching)


£140


Gift vouchers available

Please read our Booking Terms and Conditions below carefully before booking.


Who is this class suitable for?
Ages 16+
For those with little or some knowledge of painting.

What will be covered in the class?
Learn to depict beautiful wildflowers, create still life's that tell a story and experiment with array of watercolour approaches. Create beautiful tonal watercolour paintings and get to grips with a variety watercolour mediums.

Week 1: Painting and drawing seasonal wildflowers explore tonal and primary colours watercolour studies. Using the white of the paper, soft backwashes and depth of colour.

Week 2: Interlinking with week, the focus will be washes and wet on wet exercises and painting directly on the watercolour paper.

Week 3: Still life with organic forms. Dry brush/fine liners and definition objects sitting in their own space (participants are asked to bring 2 things to personalise their still life).

Week 4: Explore another watercolour artists' compositional approach and mark making using topic provided by tutor to get to grips with approach.

Week 5: Views and vistas preliminary sketches and practice studies - Gum Arabic and Granulation fluid - prior to painting a 2-hour focused watercolour using techniques approaches learnt over the previous weeks.

What will students leave the class with?
A weekly watercolour painting will be created, and all will gain a good understanding of techniques and approaches taught. All topics will interlink and techniques learnt will be regularly revisited and practiced.


What will I need to bring?
Materials are included in the cost of your course. Please bring along your own watercolour brushes, palettes and water containers to use.

Location
Art Studio: The art studio is situated at the top of a flight of stairs. Tools are all light and accessible. Work benches are not currently height adjustable.

Tutor
Julia Roach is an established visual artist and facilitator whose practice is primarily focused on experimenting with mixed media, graphite and inks. Julia's work often features collected and found objects. Drawing is intrinsic part of her creative process and my approach is predominantly figurative incorporating colour and exploring a variety of mark making approaches. Julia holds a BA in Painting from Canterbury College of Art and an MFA from Newcastle University.