Shared Artist Studio to let – North Pavilion
The first floor of our North Pavilion has studio space to let within the grounds of Milton Keynes Arts Centre. Find out more︎︎︎
Our Visting Artists work across our programme from short and long term residencies co-delivering community projects and public and professional workshops. This is an ever-growing list of the artists, curators, producers, designers and makers who we have worked with.
Alessio Antoniolli
Alessio Antoniolli is the Director of Gasworks & Triangle Network, Alessio Antoniolli discussed his experience developing Gasworks, a non-profit contemporary visual art organisation working at the intersection between UK and international practices and debates. In particular with focus on Gaswork's highly-respected international residencies programme, which offered rare opportunities for international artists to research and develop new work in London.
Ashleigh Bowmott
Ashleigh Bowmott is an Arts Producer and Facilitator. Her interdisciplinary and socially-driven practice positions art as a catalyst for connection and perspective exchange. She creates artworks, curates events and situations, produces the artworks of others, and facilitates workshops and educational networks. Each of these practices inform and blur into the others, all acting as drivers for seeking alternative pedagogies and methods for increased collaboration between people and the world we inhabit. Bowmott is also a member of Tracing the Pathway collective who explore body, site and encounter as forms of knowledge production and exchange.
Alice Browne

Alice Browne's practice draws on ideological conflicts and cross-disciplinary visual cues picked up during periods of research and travel as well as observations of her own environment. A labyrinthine journey of thought results in a playful making process that is similarly allowed to wander. Passing themes and symbols combine with an enduring interest in epic stories (such as the history of painting), and the desire of humans to elicit control over our futures. Realised over a period of time without a planned outcome, her works are able to reflect the physical location of their production and/or exhibition as well as employing thoughts and influences gained over the time of their creation.
Ibiye Camp
Ibiye Camp is an artist from Elephant and Castle, her artwork has been influenced by the structure of the brutalist Heygate Estate, the colourful mosaic murals in the underpasses, and East Street Market. Camp's interests come from exploring my identity, landscape and popular culture, specialising in cross disciplinary methods by painting and designing clothes, creating installations in urban spaces.
Emma Cousin
Photograph Cat Lane
Emma Cousin looks at what we can and can't control in everyday life. Using the body to explore human aspirations and expectations, she considers "the breaking point", navigating the body's limits by presenting structures of figures holding one another up or pulling each other apart. Her paintings question how supportive we are of one another as women, as bodies and as individuals. Her work has recently been shown at Jerwood Visual Arts Space in London, CGK Gallery in Copenhagen, and Dolph Projects, Tintype Gallery, and Edel Assanti Gallery in London. Graduating from Ruskin School of Drawing and Fine Art, University of Oxford in 2007, and just completed the Skowhegan Residency 2018, Emma Cousin is based in London.
Sebastian Cox

Sebastian Cox is a designer-maker, his work has been well received by the press, and is featured on numerous websites and blogs, and has been included in national newspapers such as the Independent, Guardian, Times, and Telegraph, FT, and magazines such as Homes & Gardens. His coppiced hazel pieces are stocked in Liberty London, Anthropolgie, Modern Art Oxford, The National Centre for Craft and Design, as well as many other small galleries and retailers. These are all done using British hardwoods and continue to embody his ethos of sustainability.
Tom Dale
Tom Dale explores ideas around the preposterous and absurd, using sculptures and film to make explicit the inherent contradictions of the grand gestures of culture and society.
Cara Davies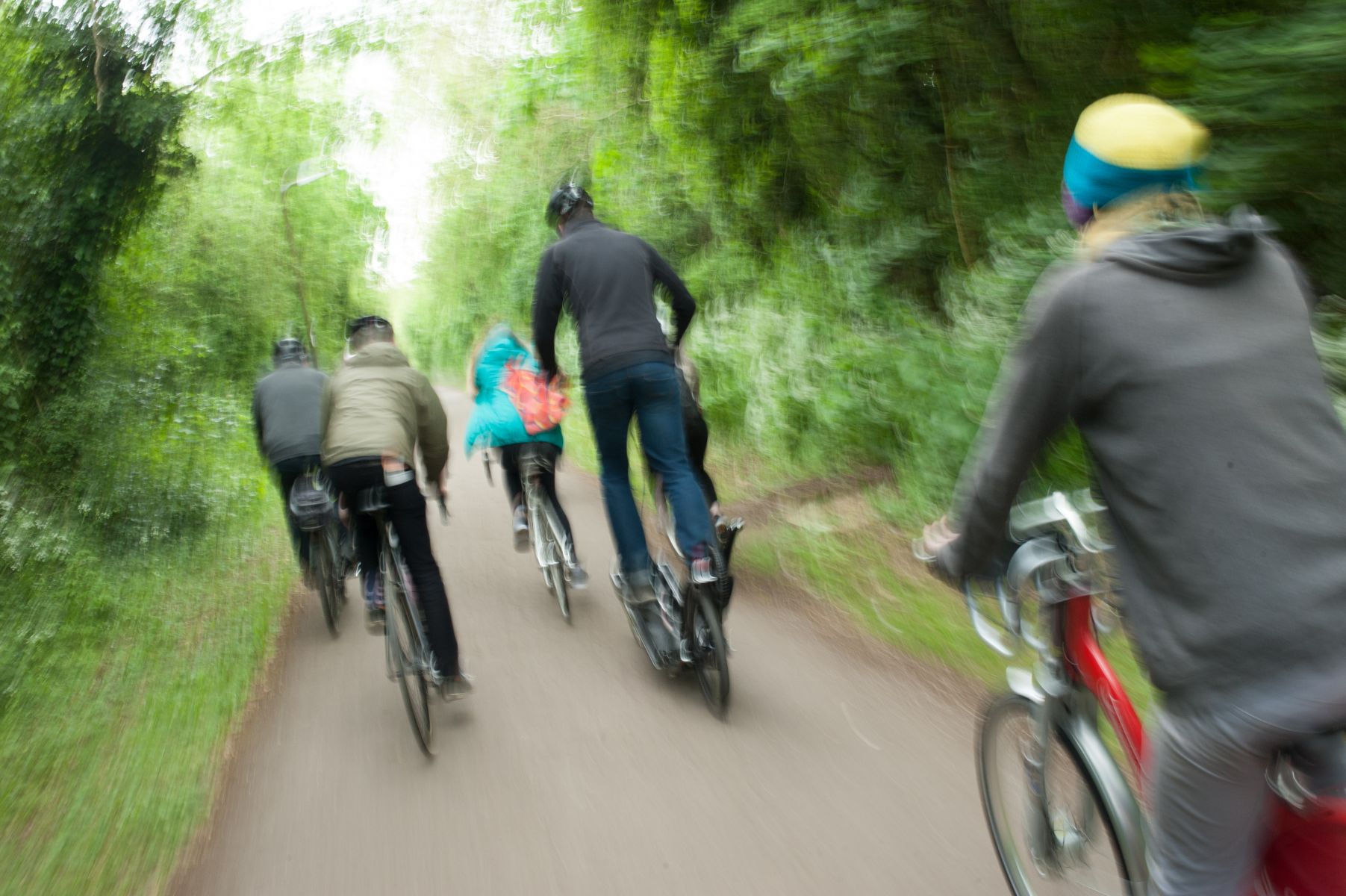 Cara Davies is a performance artist and digital archivist working with the mediums of dance, video editing, live art, multi-media installation and performance documentation & archives. Davies is also a member of Tracing the Pathway collective who explore body, site and encounter as forms of knowledge production and exchange.
Caroline Devine's work investigates the boundaries between sound and music, encompassing electroacoustic composition, sound installation, radio and theatre. She is interested in the way that sound relates to memory, environment, time and place. She focuses on the exploration of voices and sounds that are obscured, silenced or in some way absent – making imperceptible or ignored signals audible through amplification or transformation to acoustic form. She has a particular interest in the use of space as a compositional parameter and in the ways that sound articulates space and spaces influence sound. Her site specific sound installations seek to provide playful and unexpected encounters with sound outside of a conventional gallery setting.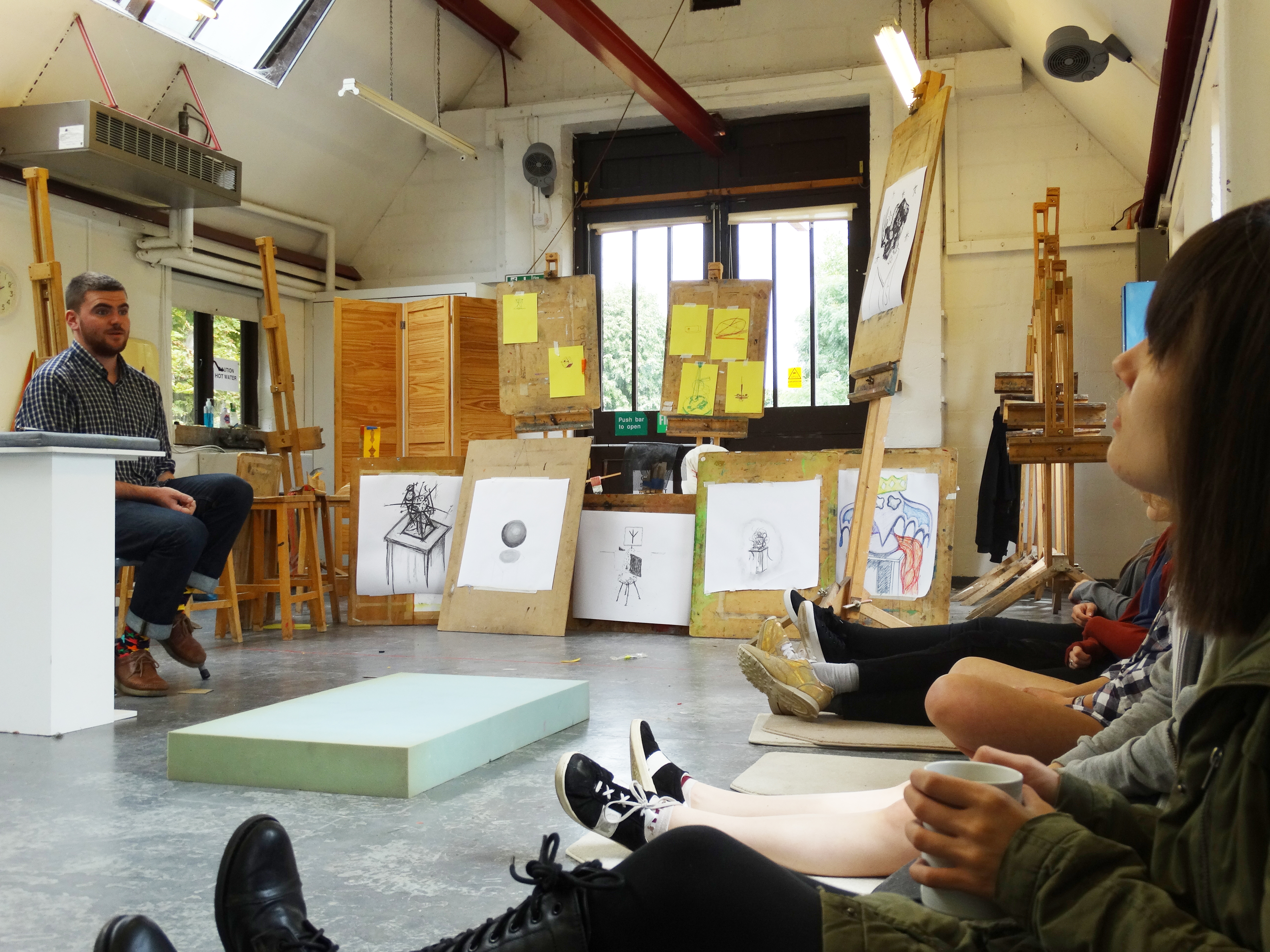 Thomas Eke is an artist educator and producer with roots in both Milton Keynes and London, UK.
Katie Ellen Field's practice explores the creation and reverence ofobjects, particularly those used in rituals and ceremonies. Materiality is a frequent starting point; the green and granite of Milton Keynes in particular.
Kitty Finer studied in her home town London before moving to Bristol and then Glasgow to further studies in Fine Art, where she also became interested in live social events as performative installations. Performing in bands and running nightclubs became pivotal to Kitty's practice, running regular events at The Horse Hospital, revolving around records and performance which soon led to Artists Behind Bars; one night only event celebrating spontaneous structures of hospitality for artists and public who share an interest in the (part time) role of bartending.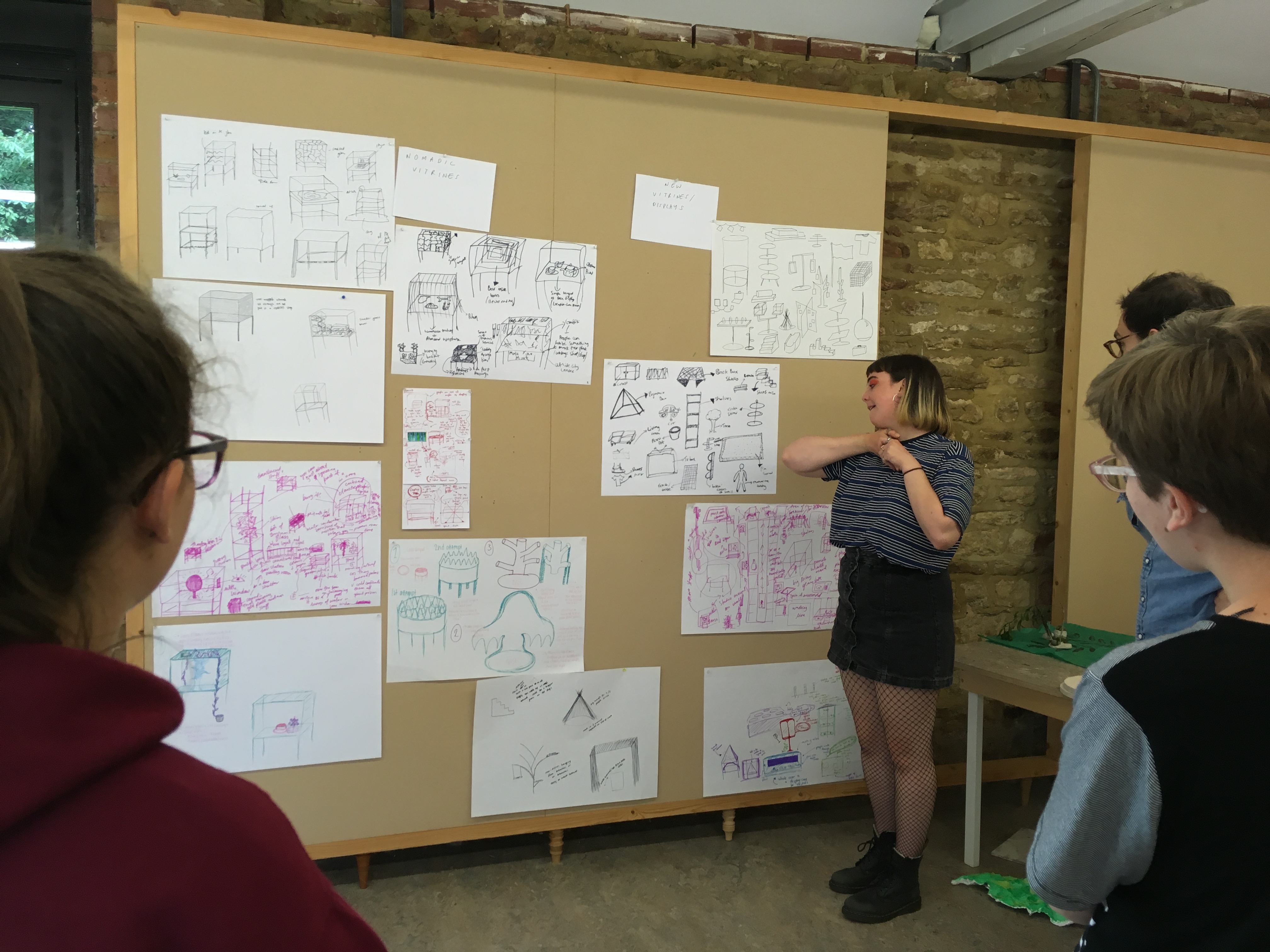 Ceri Hand is a highly creative, dynamic and influential creative coach, leader and change-maker, with over 25 years' experience at a senior level in non-profit and commercial arts organisations. Ceri ran her own commercial gallery (Liverpool / London) and has experience as a freelance arts consultant and mentor for a range of creative charities, businesses, and institutions. She has conducted thousands of hours of creative coaching with individuals and groups.
India Harvey is a London based installation and interaction artist and researcher whose work explores the possibilities of having multiple, distinct and complex relationships with the varied fabric of our lived environments: exploring how these relationships express themselves and how we may be able to relate to others' through shared exposure to unusual materiality. India's practice has a particular focus on Neurodiversity, child cultures, inclusion and access, seeking to create spaces that enrich perceptual, cognitive and multisensory experiences of art by granting participants permission to interpret and understand on their own terms.
Yinka Ilori is a London based designer. He specialises in up-cycling vintage furniture, inspired by the traditional Nigerian parables and African fabrics that surrounded him as child. Humorous, provocative and fun, each piece of furniture he creates tells a story. Bringing Nigerian verbal traditions into playful conversation with contemporary design, Yinka Ilori's work touches on themes as various as hope, sexuality and social class. Conscious that the parables are as relevant today as ever, Ilori wishes to share his work with people throughout the world.
Juneau Projects was formed in 2001 by Philip Duckworth and Ben Sadler. They work across a broad range of media including painting, sculpture, performance, music and installation. Much of their work is made in collaboration with other people and focuses on the relationship between society, culture and the natural world. They are interested in how nature is perceived through the lens of technology, folk art and other forms of cultural mediation.
www.juneauprojects.co.uk
Photograph Cat Lane
Beccy Gillatt is a Buckinghamshire-based silversmith who has been teaching adults for over 15 years. With a MA from the Royal College of Art in goldsmithing, silversmithing, metalwork and jewellery, Beccy has gone on to show her work in galleries and fairs all over the world, including the Goldsmiths fair and Collect. She was also awarded the Goldsmiths Company Future of Design Award for Silversmithing (2001) and Goldsmiths Company Young Designer.
Nous Vous was established to provide a platform for new work by William Luz, Nicolas Burrows & Jay Cover, exploring a holistic and multi-disciplinary practice through image-making, illustration, writing and storytelling. Their aim is to foster an inquisitive and playful attitude towards learning and making through the publication of artists' books, periodicals, short fiction, poetry, children's books and editions.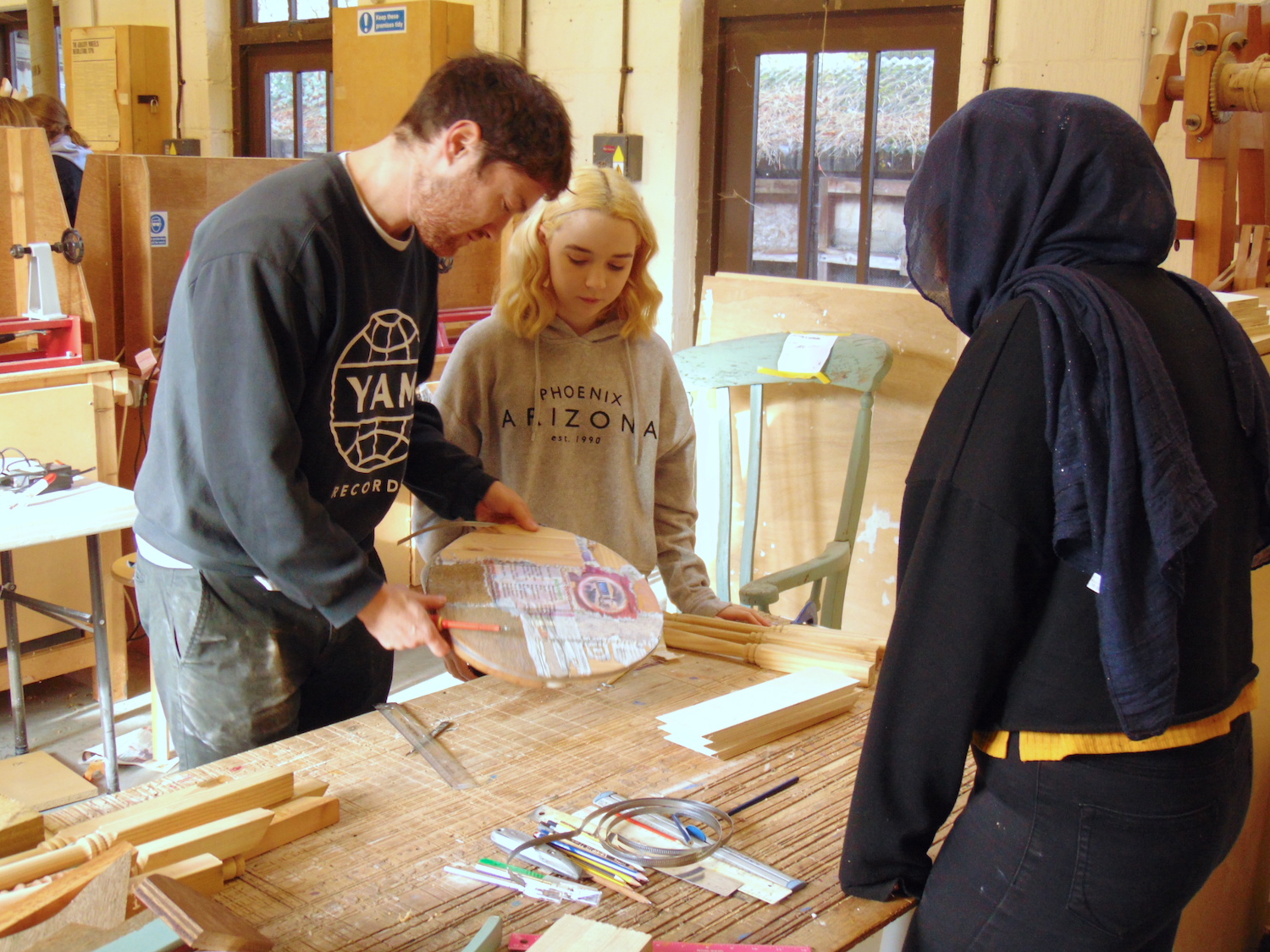 Milo Mcloughlin-Greening is a multidisciplinary designer with a focus on using design as a catalyst for change. His work spans the social and physical due to the belief that the two are always intertwined. Mcloughlin-Greening is interested in working on projects (and products) that are innovative in their function while paving the way towards a more equal and sustainable place for us all to live.
Andrew Macdermott is a product of evening pottery classes at Milton Keynes Arts Centre. 'I fell in love with the tactile clay immediately and now a few years on I teach the class I learnt in.' Andy makes and sells Icelandic-inspired ceramic pieces at craft fairs and galleries across the country.
Izzy Parker is a London based artist + designer, working across a vast range of disciplines, including: set design, set build, prop making, installation, visual arts, jewellery and interior styling. She uses inventive making processes exploring the potential of unusual materials. The running thread throughout her work is her inquisitive obsession for observing human behaviour, creating objects and environments which question how we relate to one another.
Based in Barrow-in-Furness since 1998, Maddi Nicholson and fellow artist, Stuart Bastik, co-founded Art Gene in 2002: an international research facility, which has supported the local community to work alongside multidisciplinary teams of architects, artists and other specialists to 'Re-Vision' the regeneration of the social, natural and built environment. In her individual practice, Maddi Nicholson is known for producing large-scale inflated structures and plastic installations, which have clad castles, London tower blocks, town halls, art galleries and vehicles ranging from a Norwegian passenger ferry to double decker buses and trucks. The artist also works in photography, painting and video.
Mark Pawson is a self-confessed image junkie and aficionado of low-tech hi-fi printing methods. This one-man production line creates a constant stream of glorious ephemera – most of which is hand made in his living room. Pawson is praised for his distinct style as an artist. This crossover between illustration and hand made printing is what makes Mark Pawson such a unique artist.
Alondene Phillips originally studied a BA (Hons) in Printed Textile Design. During her BA she had the opportunity to study ceramics and discovered a lifelong passion. She has continued to study ceramics over the past 8 years and in 2017 returned to study an MA in Fine Art with a focus on Ceramics and Surface Design. Her practice focusses on using the print making and surface design techniques to explore different techniques and push boundaries. As a tutor Alondene aims to open up possibilities for her students and enable them to develop new skills and techniques that will inform and enhance their practice.
David Poston is a jeweller and designer whose work has been collected by museums across the world and bought, worn and treasured by many people. His consistent departure point is a belief that jewellery can be for the pleasure of the wearer rather than just the spectator.  His exploration of materials according to their objective fitness-for-purpose has stimulated the development of his work as an interdisciplinary designer.
Julia Roach is an established visual artist and facilitator whose practice is primarily focused on experimenting with mixed media, graphite and inks. Julia's work often features collected and found objects.
Tracing the Pathway is an artist-led collective that explore the relationships between body, site and encounter. As artists, curators, and researchers, they produce site or situation-specific interdisciplinary artworks. Their work develops microcosmic worlds as catalysts for exploration and exchange. Their processes are soft, processual and organic, developing a practice that is always open-ended and subject to change.
Andrew Trotman is a designer-maker applying creativity, structural engineering, material knowledge and craftsmanship to a diverse range of projects. He is a Chartered Structural Engineer and in 2004 established his own company to combine these skills with a passion for working with wood as a primary material. He specialises in functional, site-specific environmental art and architectural commissions. The scale of projects undertaken ranges from individual pieces of furniture to complete buildings, using sustainably sourced materials. A complete design-to-installation service is provided on timber focused projects alongside specialist engineering consultancy services.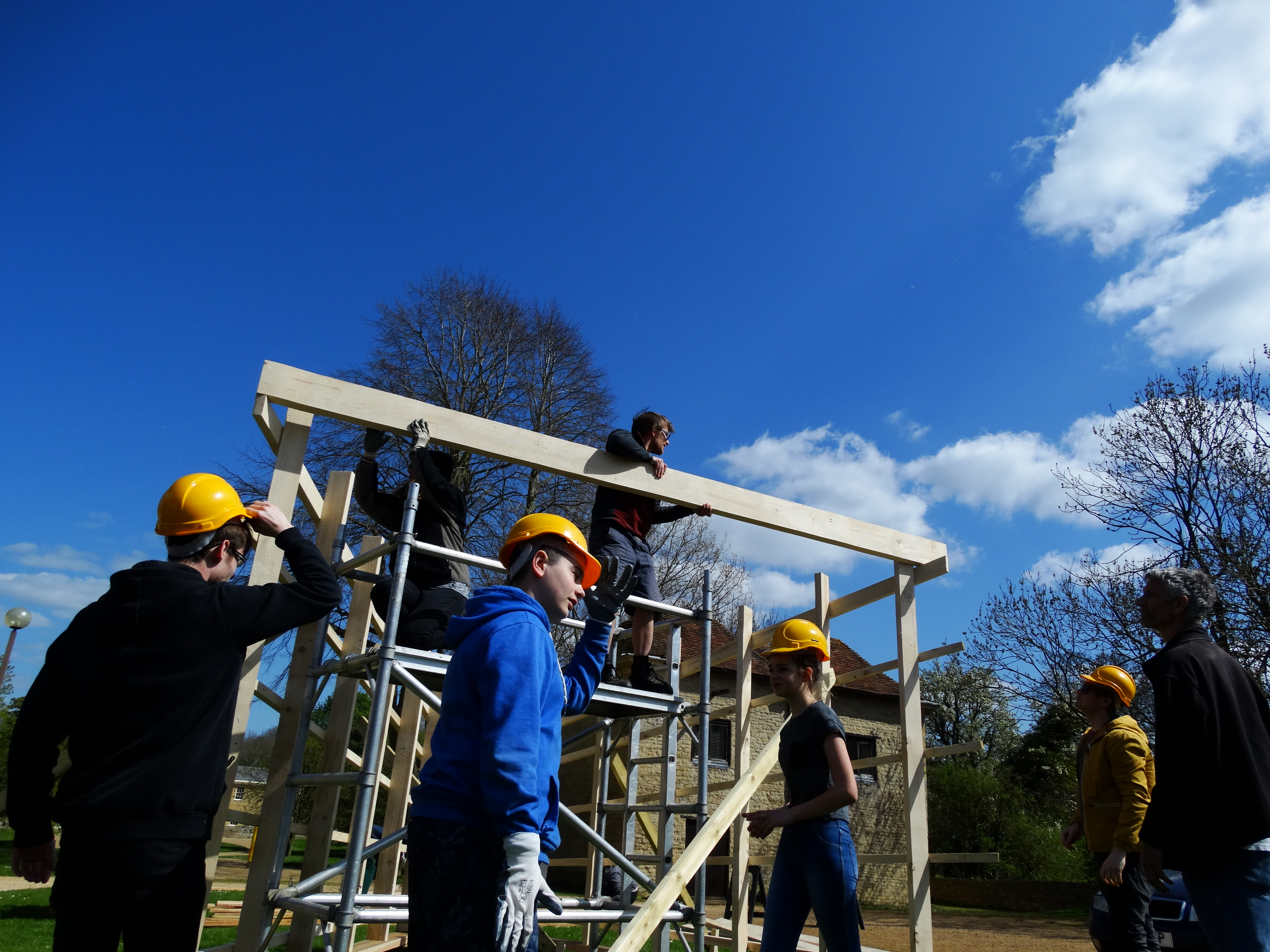 Studio Weave is an award-winning RIBA Chartered Architecture Practice based in London. We balance a joyful, open-minded approach with technical precision to create a diverse body of work in the UK and abroad for public, private and commercial clients. Studio Weave are fascinated by the powerful role that stories play in creating a sense of place, both as a design tool to generate innovative proposals and as a way to engage with everyone surrounding a project including clients, consultants, and users. Studio Weave often writes fairy tales in its work.
Lizzie Westray is an Milton Keynes based ceramicist specialising in sculptural ceramics and 'low-tech' firings such as Raku and wood-fired kilns.
Laura Wilson is an artist based in London and interested in how history is carried and evolved through everyday materials, trades and craftsmanship. She works with specialists to develop sculptural and performative works that amplify the relationship between materiality, memory and tacit knowledge.
Elmira and Ramona Zadissa are sisters and collaborators who were born in Iran, grew up in Sweden and now live in the UK. They work as a team in an interdisciplinary manner and call themselves 'Artivists', a term that defines their practice at the intersection of arts and politics.