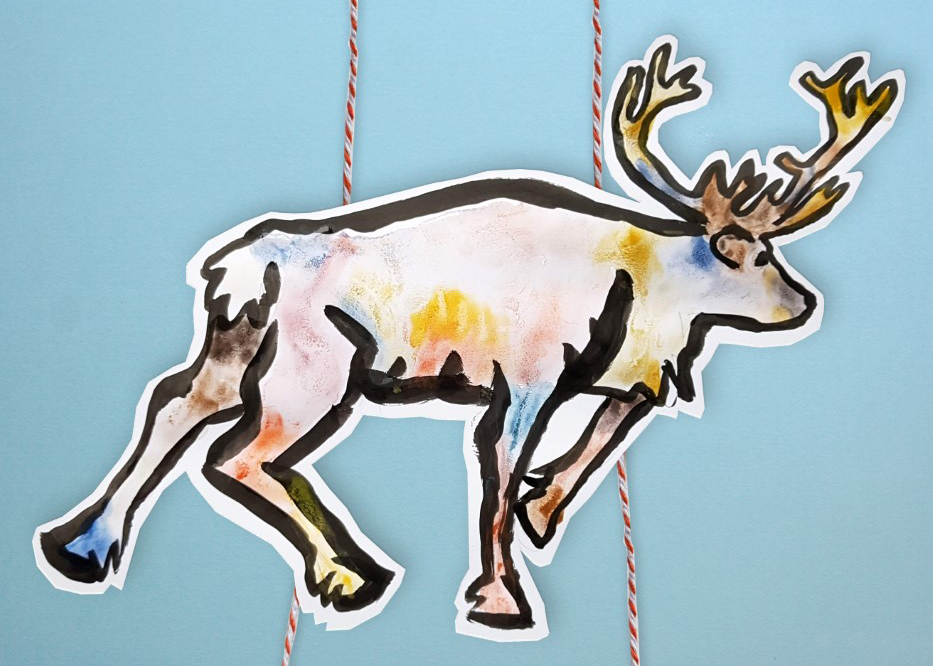 Saturday 12 December 2020
2–3pm


Safety
We are committed to working with our artists and communities in continuing to provide opportunities for creativity during these challenging times.
Online consent form
Never used Zoom?
Download this simple guide
Please read our
Covid-19 Booking Terms and Conditions
below carefully before booking.
Who is this class suitable for?
Suitable for ages 16 and over
What will be covered?
Make a crafty Reindeer Racing game!
Draw two or more reindeer to race (or any other animal, person, object etc.) and race them using a simple string system. Fun for all ages – decide who does the washing up, who gets the last sprout, who has to clear up the wrapping paper, or just race for the pure excitement.
Find out more about Juneau Project's current project Great Linford Ecology Project here.
To follow at home you will need:
Paper

Cardboard (about 4 pieces around 10x10 cm each)

Pencils, pens or paint

Scissors

Tape

Glue stick or glue for paper (it's possible to use tape if glue is not available)

String

Drinking straws (other options are possible if you don't have straws, we will discuss in the workshop)

Hole punch (it's possible to use scissors if hole punch is not available)

Coat hangers or S hooks