Painting & Drawing (Waterbased mediums) with Julia Roach

Ten Week Creative Course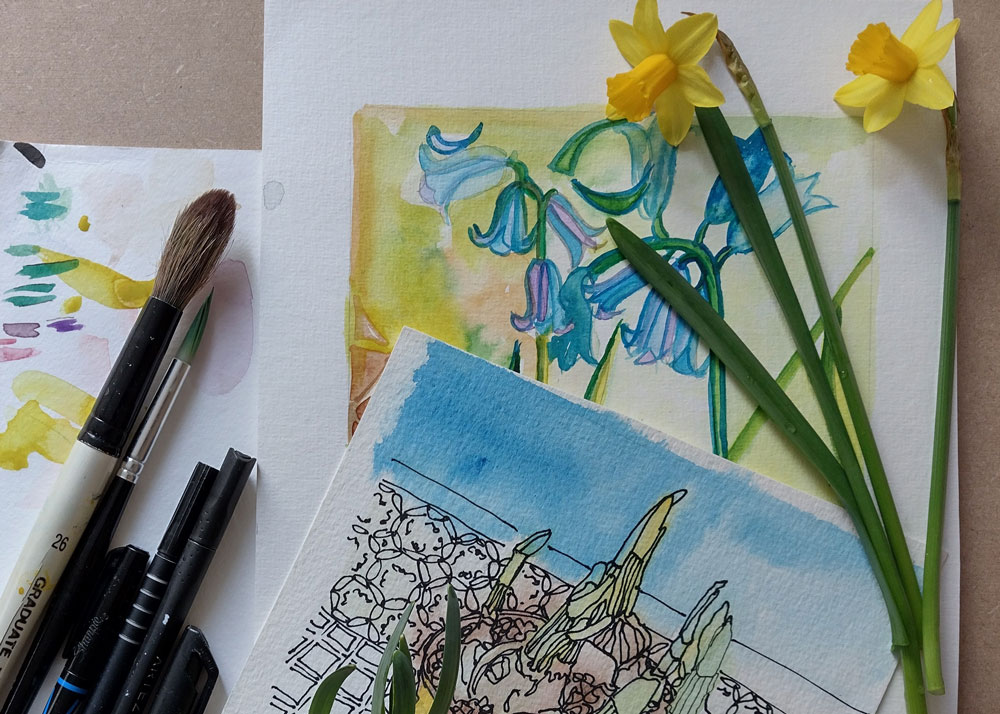 Mondays
9.30am–12pm


Dates*
26 September
3, 10, 17, 31 October
7, 14, 21, 28 November
5 December 2022

*Please note the workshop scheduled Monday 19th September has been cancelled. This course will now begin Monday 26th September 2022

Half Term: 24 October 2022 (no teaching)


£200*


Gift vouchers available

Please read our Booking Terms and Conditions below carefully before booking.

---
Who is this class suitable for?
Ages 16+
All skill levels welcome.
What will be covered in the class?
This course is structured to ensure participants hone and develop their drawing and painting skills. All will create individual painting's using water-based paints i.e., watercolour or acrylics paints.
Each week the focus will be a different medium and drawing or painting approaches. Participants will have the opportunity explore other artists styles and techniques.
Drawing and painting will alternate week by week through the 10-week course (notes on terminology and techniques are provided).
What will students leave the class with?
A series of preliminary drawings using a variety of drawing mediums. During some weeks participants will create samples and participate in practice exercises, as well as creating a final drawing or painting.
---
What will I need to bring?
Materials are included in the cost of your course. Please bring along your own watercolour brushes, palettes and water containers to use.
Location

Art Studio. The art studio is situated at the top of a flight of stairs. Tools are all light and accessible. Work benches are not currently height adjustable.
Tutor

Julia Roach is an established visual artist and facilitator whose practice is primarily focused on experimenting with figurative images using water-based mediums. Julia is a patient and accommodating tutor who creates a warm and supportive environment for participants no matter the level of skill or experience.