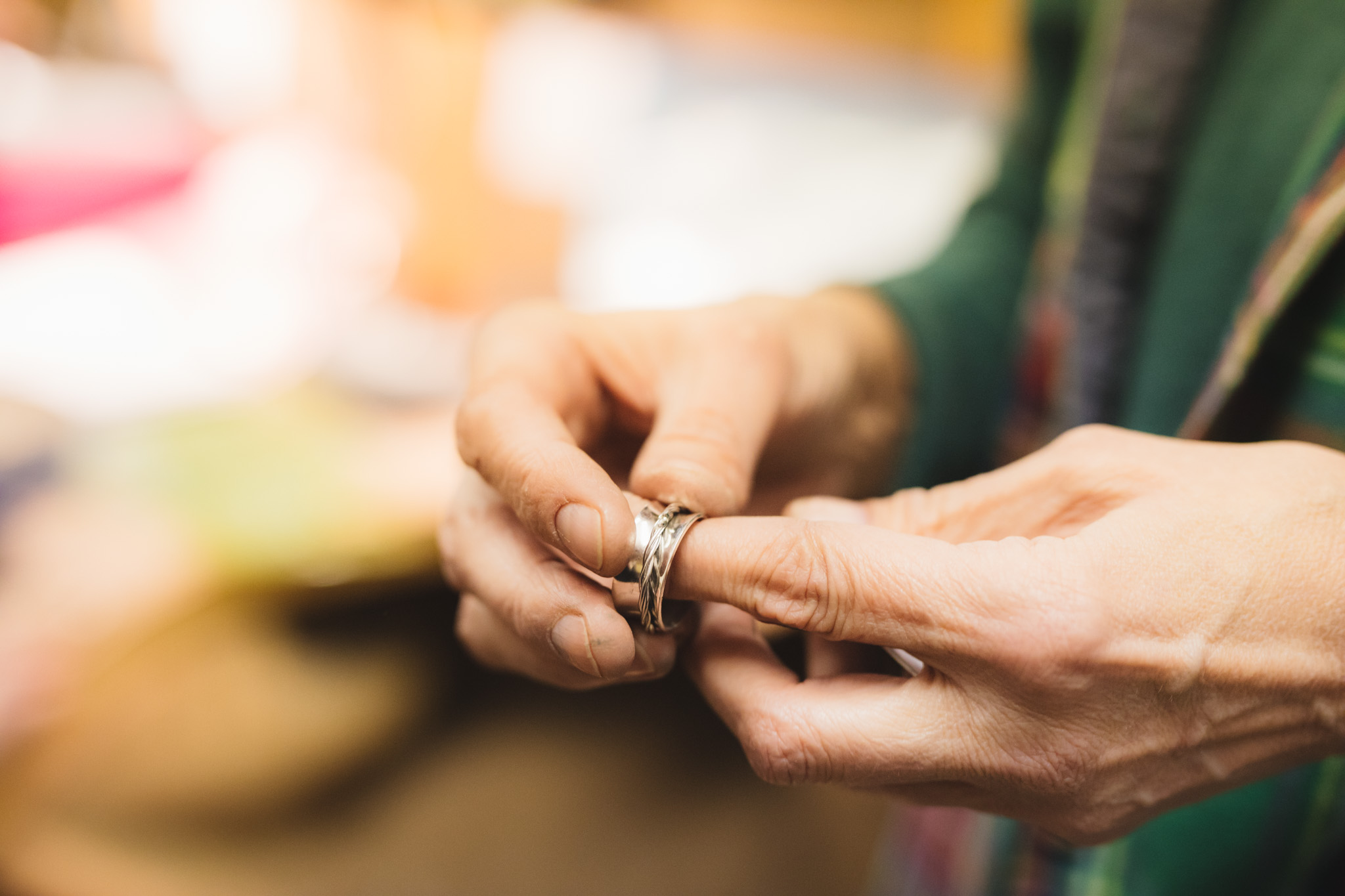 Wednesday
9.45–11.45am
Ten week course
£165



Winter 2020

---
15, 22, 29 January
5, 12, 26 February
4, 11, 18, 25 March

Gift vouchers available

---
Please read our Booking Terms and Conditions below carefully before booking.

---
Who is this class suitable for?
Learners at all levels will be welcome in this class, from the experienced maker to beginners.

Ages 16+

What will be covered in the class?
This creative course will cover a range of techniques, those who attended last term will be introduced to new skills and will be able to refine and develop topics that have already have been covered.  



---
What to bring?
Students will need to purchase some of their own materials. This will cost on average £80 per term depending on size and metals, as advised by the tutor. Beccy will provide guidance on trusted suppliers to ensure best quality and value materials are bought. Some materials will be available to purchase from the tutor. Tools provided. It is advised that each student brings with them on their first lesson a sketchbook and pencil and long with an old apron to protect clothing. Also it is advisory for all students with long hair to tie it up for every lesson and to wear old appropriate clothing and cover shoes (no leggings, shorts, skirts, dresses, flip flops, open toed shoes, high heels or dolly shoes) this is for health and safety reasons as we will be working with hot materials and open flames.
Tutor
Beccy Gillatt is a Buckinghamshire-based silversmith who has been teaching adults for over 15 years. With a MA from the Royal College of Art in goldsmithing, silversmithing, metalwork and jewellery, Beccy has gone on to show her work in galleries and fairs all over the world, including the Goldsmiths fair and Collect. She was also awarded the Goldsmiths Company Future of Design Award for Silversmithing (2001) and Goldsmiths Company Young Designer.
Beccy's website ︎