Groundwork
Tracing the Pathway
Join us for free family events this Summer as part of Groundwork with Tracing the Pathway.

See below for more details.
Summer Garland Sculptures
with Anna Berry
22 September, 10am–12pm
Artist Anna Berry will work with families to produce beautiful summer garlands exploring the possibilities of creativity with paper. Families are encouraged to work together to produce artworks with papers and pictures, using techniques that Anna uses to produce her large-scale installations. Please bring in any papers you might like to work with, particularly any that are important or have significance to you, which you would like to turn into an artwork for your home. If you do not have any special or everyday paper that you would like to transform into an artwork papers will be provided at the workshop.
Connected to Material
with Priya Chohan-Padia
18 August, 10am–2pm
Artist Priya Chohan-Padia will lead this family workshop encouraging participants to use found and repurposed materials to connect and weave together creative net-like structures. Priya will share techniques of knitting alongside methods of weaving, tying knots and sewing to consider how malleable these materials are. As participants connect with these materials the group will consider the narratives, histories of these materials and what their significance is as they are transformed from unusual objects into artworks.
For this workshop, participants will work with a variety of non-traditional materials, not only learning the lifelong skill of knitting, but also exploring it as a way to think with materials, a technique vital for all budding artists.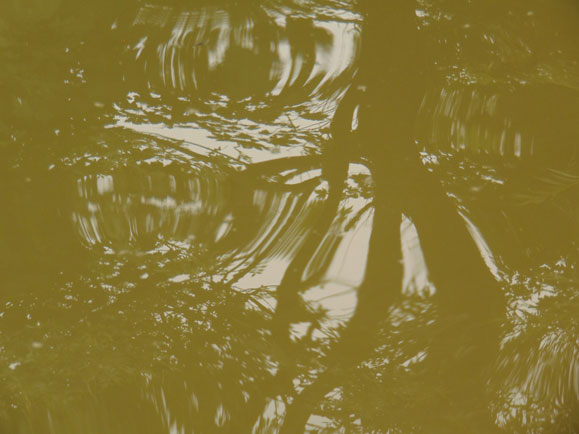 Flora and Film
with Sapphire Goss
21 July, 10am–2pm
Video artist Sapphire Goss will lead a day long workshop for artists and creatives exploring the specific flora and fauna of Milton Keynes through walking and gathering along redways and bridleways, through estates, parks, underpasses and verges of MK.
Participants are encouraged to bring their own filming equipment if they have it, but otherwise to bring their phones and Sapphire Goss will teach participants editing, looping and collage techniques to develop unique films that combine the physical flora of Milton Keynes with footage of the walk.
At the end of the workshop, participants will have developed their own films which will be shown from 7pm at Milton Keynes Gallery, followed by series of Sapphire Goss's short films. All participants are encouraged to stay for this part of the evening and may invite others they wish to join them to watch their films.
This workshop will involve a walk of around 2.5 miles, taken at a leisurely pace. This workshop will begin at Milton Keynes Arts Centre, and finish at MK Gallery. We will organise some car drops back to MKAC on the day if you need a lift back to your car.
Photograph Willie Robb
Floating in the City
with Cara Davies
8 September, 10am–12pm
Join Tracing the Pathway artist Cara Davies on a short journey from Milton Keynes Arts Centre to the
Floating Cinema
, where it will be moored for just one day on the Grand Union Canal at Great Linford. Families will get to hop aboard, have a tour of the barge and learn about life on the canal. All participants will receive a copy of the Floating Cinema's activity booklet, specially commissioned by White Wall Yellow Door, which Cara will use to guide an exploration of the cinema and the area surrounding the barge. On return to the Arts Centre the group will create their own works of floating art which they can take home or set free on the canal to float away through the city.
The Floating Cinema is an award-winning structure conceived and commissioned by UP Projects and designed by Duggan Morris Architects. A bespoke wide beam barge, it allows artists' films, independent cinema and archive footage to be presented in public locations along the waterways.
This workshop starts and ends at Milton Keynes Arts Centre, with a short walk to Floating Cinema.
Visualising Sound
with Aaron James
28 July, 10am–12pm
Aaron James will lead a workshop for young participants and their families that focuses on the history of sound and how we are able to visualise sounds today.
The participants will consider the frequency of the sounds around us and and learn techniques to visualise these through water and other natural materials. Once these sounds have been visualised participants will then have the opportunity to make drawings of these explorations.