Garment Mending and Repair, with Ciara Callaghan & Sarah Hunt

Five week Creative Course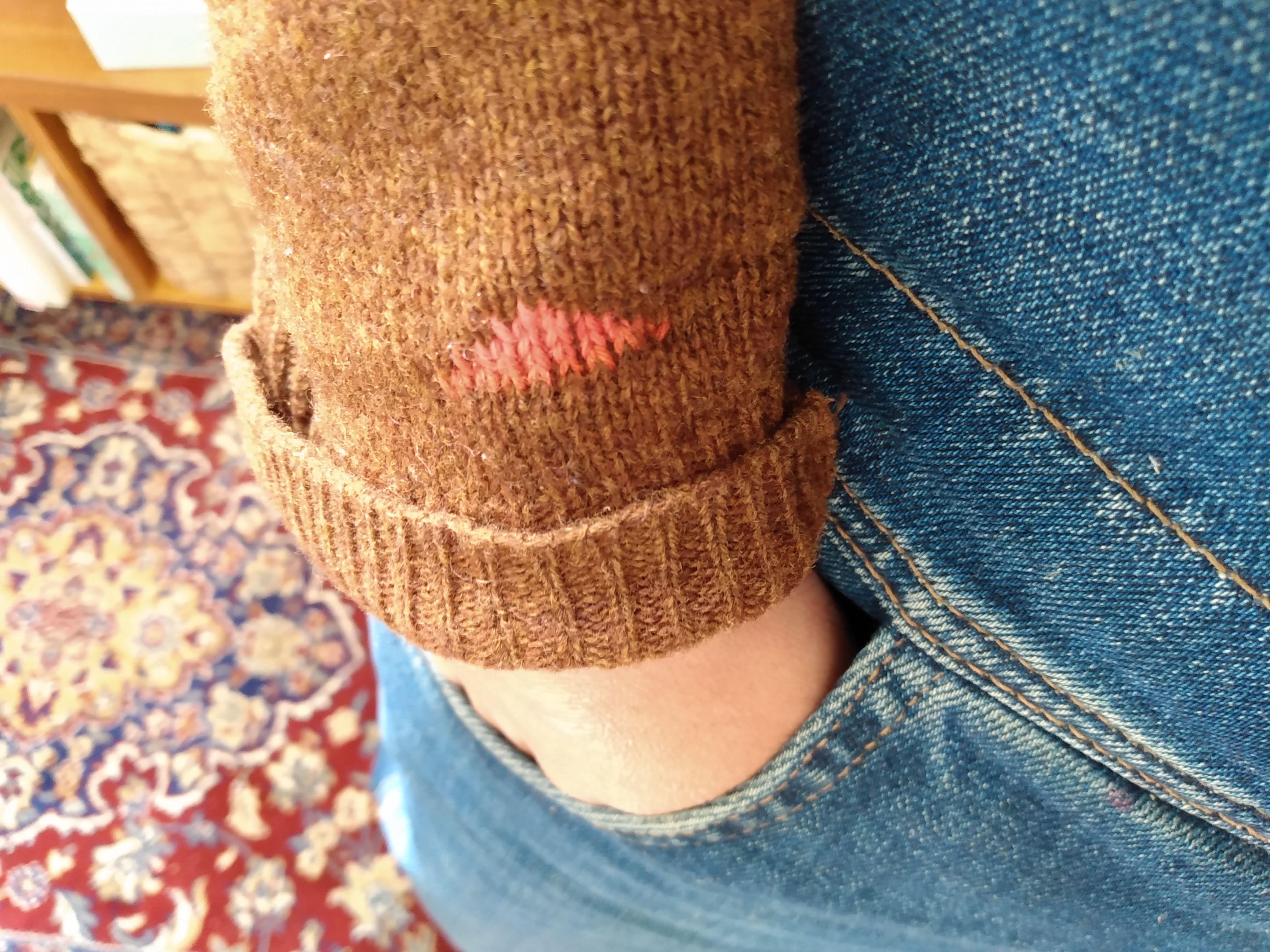 Mondays
6.30–9pm

Dates
28 February, 7, 14, 21, 28 March 2022
£100
Gift vouchers available

Spaces

We are booking up to 12 people on this course however this is subject to change based on government guidelines concerning Covid 19.
Safety
We are committed to working with our artists and communities in continuing to provide opportunities for creativity during these challenging times. Together, we have been working throughout lockdown in reconfiguring our courses to ensure the safety of all concerned without compromising on quality.
Find out more about our new safety measures.
Please read our
Covid-19 Booking Terms and Conditions
below carefully before booking.
Who is this class suitable for?
Ages 16+
Suitable for any level of experience.

What will be covered in the class?
Join artists Ciara Callaghan and Sarah Hunt in a five-week exploration of garment mending and repair, suitable for those with any level of experience in mending. This is an important conservation practice which helps us to be more environmentally friendly, to look after pieces passed down from generation to generation and to slow down and respect the garments in which we clothe ourselves.

Beginning with an introduction to the necessity of mending in history through to the way it is used in activism today students will be taught a wide range of mending techniques which will give them skills to mend anything from silk to wool to denim, you can even mend your trainers! Students will work on samplers each week and also are invited to bring garments of their own to troubleshoot and mend.

Skills will be developed in patching techniques inspired by Japanese practices of boro and sashiko, various darning techniques, visible and invisible mending and decorative embroidery mending. These are beautiful techniques for restoring old pieces and family heirlooms.

This is the perfect course for anyone looking to develop their skills in knitting and sewing or who has an interest in being more environmentally conscious. Ciara and Sarah create a relaxing and gentle environment where students work together in a quiet rebellion against consumer driven, throw away culture.

Students will leave with their mended garment and knowledge of how to practice these techniques at home, as well as a sampler and notes of learnt techniques.


What will I need to bring?
All materials are included. Students will have access to thread, needles, beeswax, fabric scraps and pins. Students are encouraged to bring any fabric scraps and tools of their choice, but this is not required. Students will work on samplers each week and also are invited to bring garments of their own to troubleshoot and mend.
Location
Art Studio, the art studio is situated at the top of a flight of stairs.
Tutors
Ciara Callaghan is a natural colour and textile artist based. Her work is an exploration into being present and finding calm in the making process as well as functional textiles as fine art objects and the history of a piece of textile art from dyeing and making through to the relationship of owning. Ciara creates a learning environment where you can slow down and leave busy life behind you as you learn new skills and enter the flow state of making.
www.ciaracallaghan.com
Sarah Hunt is a textile and mixed media artist. She loves to take a fresh look at traditional art and craft techniques – playing with scale, subject and material – so that she can share them with others in a playful and accessible way. Her courses are popular with early years all the way up to grownups as she creates safe and nurturing spaces to explore creativity and learn new skills.
@sarah_makemyway