Finance and Operations Manager

(part-time, 3 days per week)
Rate of pay: £23,000 pro rata
Reports to: Director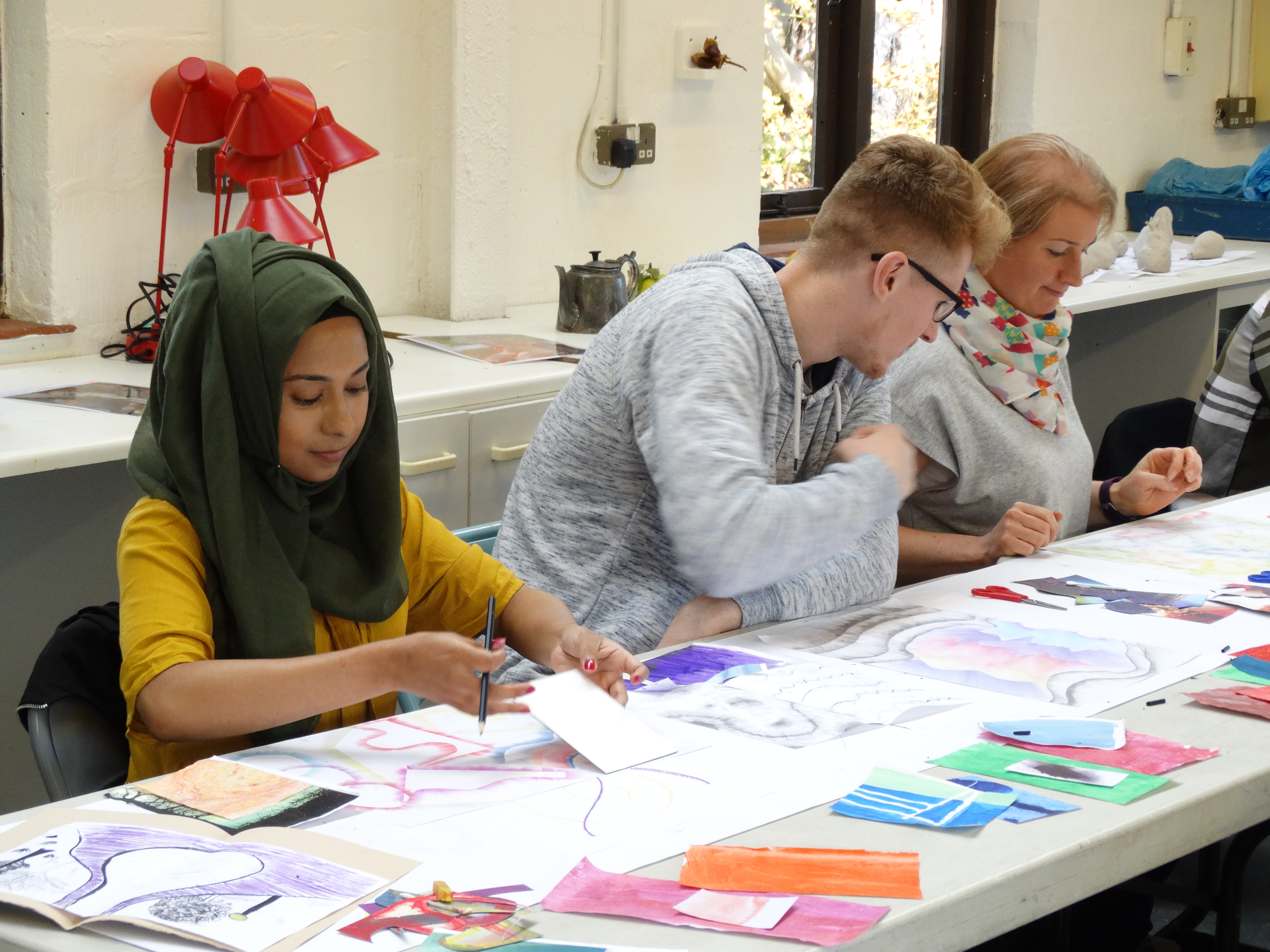 Summary
Milton Keynes Arts Centre (MKAC) is seeking a highly motivated and efficient
Finance and Operations Manager
. This new role will be fundamental to the smooth running of the charity, it's site and ambitious programme of exhibitions, live events and educational activities.
The successful candidate will be responsible for the day to day running of MKAC, including financial duties, governance, site maintenance and staff rotas. The candidate will support the Director in all areas of financial budgeting and smooth running of financial procedures and reporting. You will be highly organised, have excellent problem solving skills and a calm, confident and professional approach.
Milton Keynes Arts Centre is a multidisciplinary arts centre set in the historic grounds of Great Linford Manor Park. We present a programme of exhibitions, live events and educational activities inspired by craft, design and the visual arts. We provide artists with access to specialist resources and the space to explore new ideas, often developed in tandem with our communities.
Main Duties
Financial Management
Ensure that the organisation fulfils it legal requirements in relation to all financial matters.
Work with the Director to develop and maintain appropriate financial systems to ensure effective budgeting and cost control of expenditure across MKAC
With the Director, develop budgets and targets for individual projects and oversee the financial management of these projects.
Maintain solid financial management, monitoring and reporting systems for the organisation.
Providing the Director and Board of Trustees with up to date management accounts as and when required.
Manage invoices/expenditure, maintaining appropriate records

Operational and Maintenance Management
To arrange and manage day-to-day operation and maintenance of MKAC

To manage security and other systems ensuring all procedures are complied with

To arrange and monitor cleaning to ensure MKAC is presented to a high standard at all times

Statutory Responsibilities
To manage routine facilities testing such as PAT tests, alarms and services ensuring that MKAC complies with its statutory responsibilities

To ensure that MKAC achieves the required licences and safety standards to comply with national health, fire and safety regulations thus ensuring the safety of all staff and the public

To maintain all statutory documentation including risk assessments, fixed asset register, Health and Safety policy, accident book and the fire safety log

To be an appointed licensee for MKAC (if deemed necessary)

To ensure all licensing requirements are upheld by staff and contractors and that licences are up-to-date

In collaboration with other staff, be responsible for the implementation, monitoring and development of the Equal Opportunities Policy

To be a named first aider
People Management
To resource MKAC effectively, developing and communicating the staffing rota

To own and maintain all Human Resource policies and procedures

To support the Director in recruiting, training and developing staff and volunteers; preparing all necessary documentation

To ensure that all mandatory training is undertaken

To maintain HR records within the current legal guidelines of the Data Protection Act

IT
To ensure IT systems are maintained and licences current

To act as the first point of contact for IT queries from staff, assisting with software questions, troubleshooting basic IT problems

To act as the liaison between MKAC and the IT support contractor

Other
To represent MKAC at events

Essential Skills and Experience
Strong leadership and people management skills

Strong numerical skills, with working knowledge of SAGE, Microsoft Word and Excel

Good communication skills and experience of negotiating with contractors/suppliers

Experience of financial planning including cash flow and budgeting

Exceptional organisational skills with the ability to prioritise a wide ranging workload

A keen attention to detail

A practical approach to solving problems and making decisions
Essential
Part qualified accountant / bookkeeper
Desirable
Full driving licence

First aid trained.

DBS checked.

How to apply
Please complete an Equal Opportunities︎ form and submit along with a CV and covering letter outlining relevant experience and why you are interested in joining the Milton Keynes Arts Centre team by 9am, Monday 6 January 2020 to hello@miltonkeynesartscentre.org

Please note that interviews are scheduled to take place on Monday 20 January between 10am – 4pm.