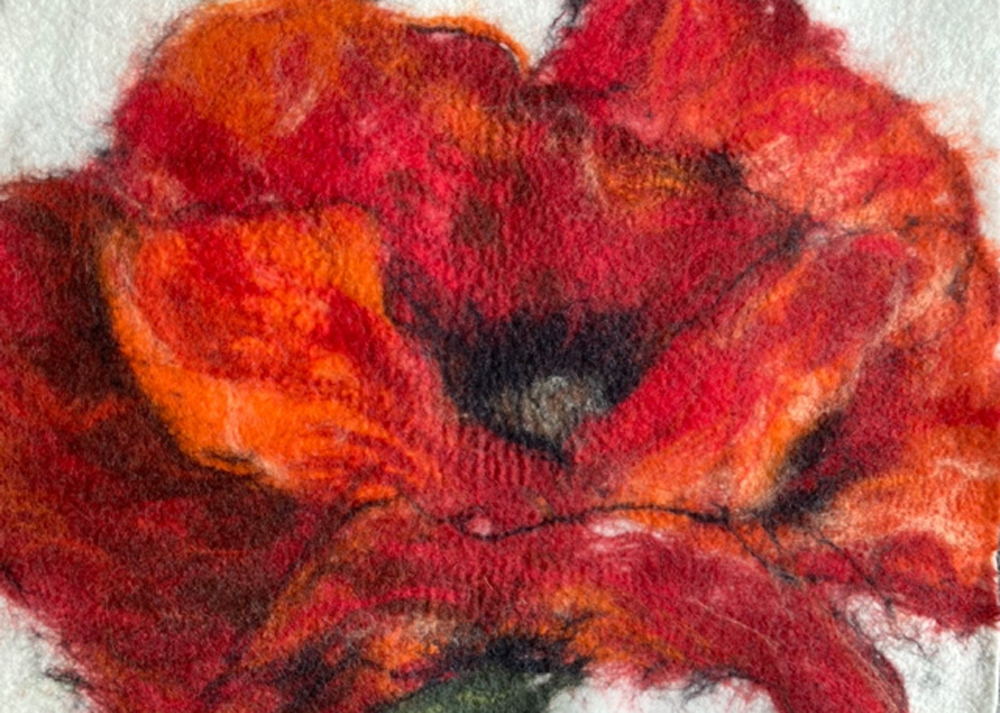 Tuesdays
1.30–4pm

Dates
Course 1
10, 17, 24, 31 January; 7 February 2023

Course 2
21, 28 February; 7, 14 and 21 March 2023


£140


Please read our Booking Terms and Conditions below carefully before booking.
---
Who is this class suitable for?
Ages 16+
Beginners and intermediate
What will be covered in the class?
You will be taught how to lay out your sheep's wool and natural fibres to create felt. How to take your design into a finished piece of work using the embellishing techniques learnt.
Week 1:
Learn how to lay wool fibres and create a felted image.
Week 2:
Make a small felted vessel
Week 3:
Embellishing ideas
Week 4:
Design your own project
Week 5
: Make your own project
What will students leave the workshop with?
Each student will learn about the properties of wool and will create a flat image piece, a small sculptural vessel using the resist method and create a unique piece of work from their own design using the embellishments learnt.
---
What will I need to bring?
Students will need to bring a large towel. All other Materials and tools are included.

Location
Art Studio: The art studio is situated at the top of a flight of stairs. Tools are all light and accessible. Work benches are not currently height adjustable.

Tutor
Anne-Marie Abbate is a multidisciplinary artist, her approach incorporates sculpture, print, textiles, painting and collage. Her artworks explore environmental themes and with an affinity to use discarded and found objects, studying their history and bringing them back to life to allow them to have a second chance of survival. Anne-Marie is a member of the International Feltmakers Association.