Ephemeral Lines
Celebration
19 September 2020
Join us to celebrate the completion of Ephemeral Lines by the Zadissa sisters at Milton Keynes Arts Centre for bookable workshop activities.
11am – 3pm (1 hour slots)
Saturday 19 September 2020
Free, everyone welcome

Book your workshop place

Safety
We are committed to working with our artists and communities in continuing to provide opportunities for creativity during these challenging times. Together, we have been working throughout lockdown in reconfiguring our courses to ensure the safety of all concerned without compromising on quality.
Find out more about our new safety measures.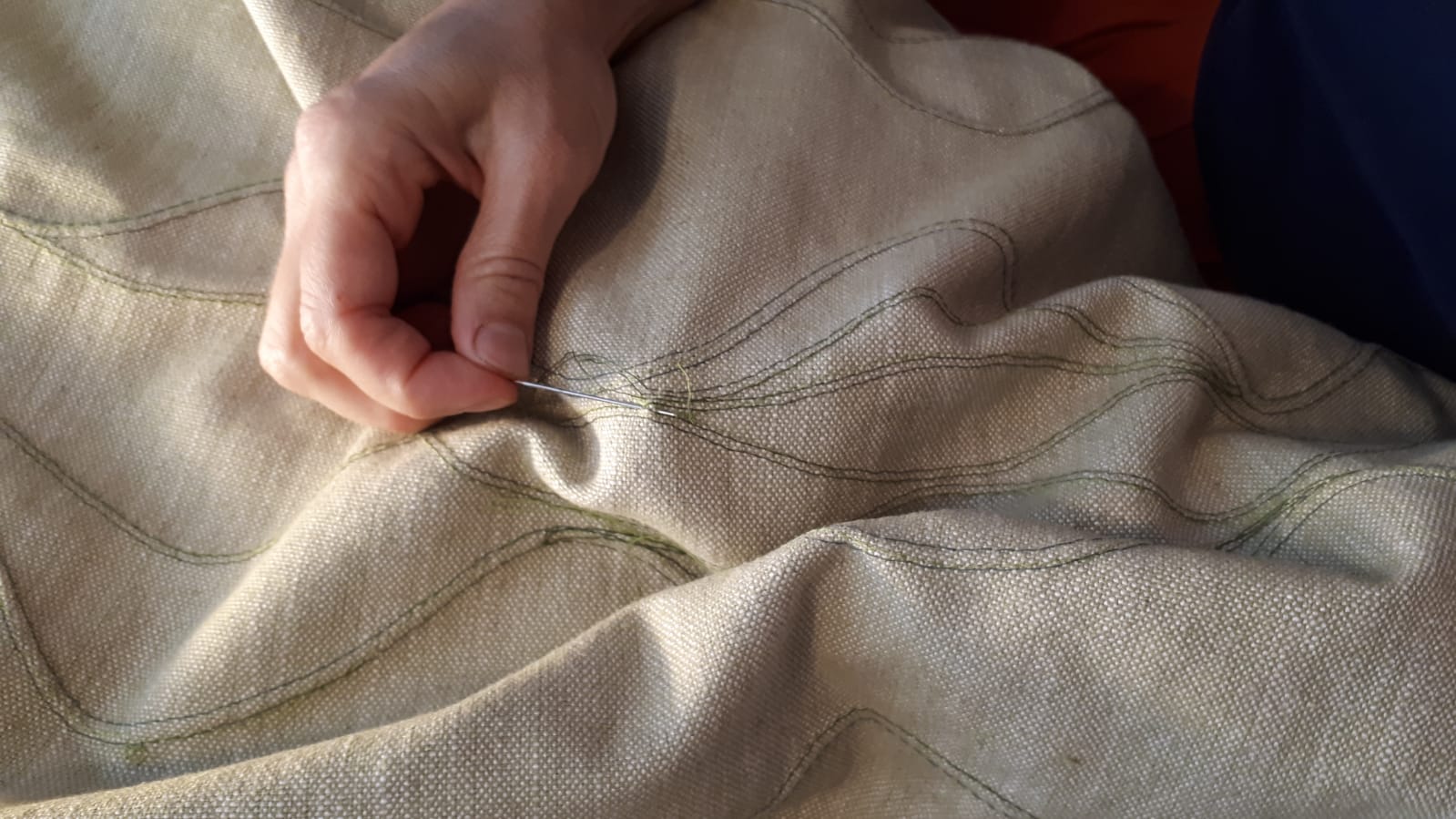 Work in progress of
Ephemeral Lines
(2020), by Elmira and Ramona Zadissa
As part of Heritage Open Day weekend and the celebration of Ephemeral Lines where you can drop-in, learn more about the project, add your story or participate in one of the pre-recorded workshops led by Elmira and Ramona Zadissa at social distanced work stations, all materials provided.

For Ephemeral Lines, the Zadissa sisters have asked people if the architecture, cultural provision and infrastructure of where they live reflects who they are and who they feel connected to. At a time of lock-down due to a pandemic, the project examines the importance of human connections and sharing experiences. To collect these voices, Ramona and Elmira developed a digital platform for people to share their stories and interact with each-other, and the artists, during the isolation period and beyond.

Alongside the platform Elmira and Ramona have worked with the African Diaspora Foundation, Q:alliance and Living Archive MK telling their story of experiences from social distancing and self-isolation and if conveying these stories can be a means to bring communities closer.


In partnership with:
African Diaspora Foundation
Q:alliance
Living Archive MK
Heritage Open Days MK
Supported with funding from Arts Council England
---