Community & Audience Development Assistant

(part-time, 3 days per week)
Rate of pay: £21,450 pro rata
Reports to: Head of Communications and Partnerships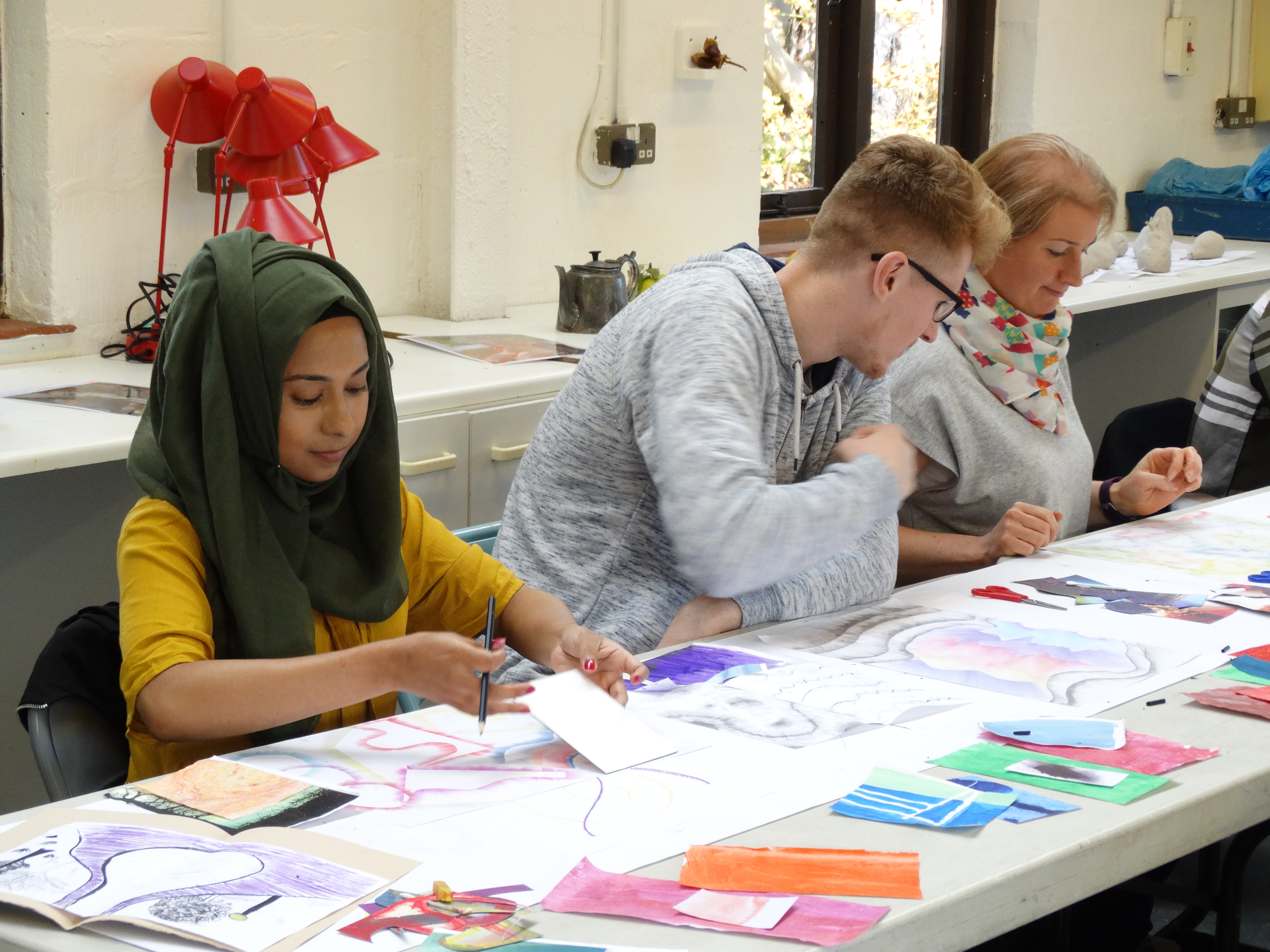 Summary
Milton Keynes Arts Centre (MKAC) is seeking a highly motivated and efficient Community & Audience Development Assistant. This new role will be fundamental to the successful communication of MKAC's programme of exhibitions, live events and educational activities and enable the building and nurturing of new audiences and diverse audiences.
The successful candidate will be responsible for the development of new and existing audiences and the management of MKAC's website, social media and targeted marketing. You will be highly organised, have excellent problem solving skills and a calm, confident and professional approach.
Milton Keynes Arts Centre is a multidisciplinary arts centre set in the historic grounds of Great Linford Manor Park. We present a programme of exhibitions, live events and educational activities inspired by our unique location and the history of our city. We provide artists with access to specialist making resources and the space to explore new ideas, often developed in tandem with our communities. Our annual fundraiser brings together over 30 artists to create a unique plate to form part of an online auction. Contributors have included Jeremy Deller, Cornelia Parker and Yinka Illori.
Milton Keynes Arts Centre is part of Arts Council England's National Portfolio.
Main Duties
To be first point of contact for all visitors to Milton Keynes Arts Centre; answering queries and resolving problems.
Working with the Head of Communications and Partnerships to create marketing materials to communicate our broad programme of exhibitions, events and fundraising initiatives to the widest possible audiences.
Taking responsibility for day to day updating of MKAC's website and social media accounts.
Working closely with our Online Curator to maximise online potential to grow and maintain audiences, and support in researching new digital channels including retail and fundraising opportunities.
Documenting all activities and sharing with relevant audiences.
To maintain effective data capture of audience research and analysis, so that information is accessible and useful in informing audience development strategy
Take responsibility for ensuring audience databases are kept up to date.
Any other reasonable duties that may be required


Person Specification
A passion for and active engagement with the gallery and museum sector
Highly organised with a methodical approach
Flexibility to work evenings and occasional weekends as required.
Proven ability to work with limited supervision.
Demonstrate ability to follow instructions.
Demonstrate customer focused approach to working
A readiness and flexibility to take on the challenges of the role and a willingness to 'pitch in'
A calm, confident and professional approach.

A self-starter, happy to working alone and as part of a team to see things through.
A clear understanding and commitment to the aims and success of MKAC.
Desirable
Full driving licence

First aid trained.

DBS checked.

How to apply
Please complete an Equal Opportunities︎ form and submit along with a CV and Covering letter outlining relevant experience and why you are interested in joining the Milton Keynes Arts Centre team by 9am, Monday 8 April 2019 to hello@miltonkeynesartscentre.org

Please note that interviews are scheduled to take place on Wednesday 10 April between 10am – 4pm.