Communications & Audience Development Coordinator

(part-time, 2 days per week including Saturdays)
Rate of pay: £21,000 pro rata
Reports to: Head of Communications and Partnerships
Deadline: Friday 26 February 2021, 5pm
While we are still accepting applicants, due to the ongoing COVID-19 crisis, Milton Keynes Arts Centre is going to close to the public from Thursday 05 November and we are reviewing the situation on a weekly basis in line with Government guidelines.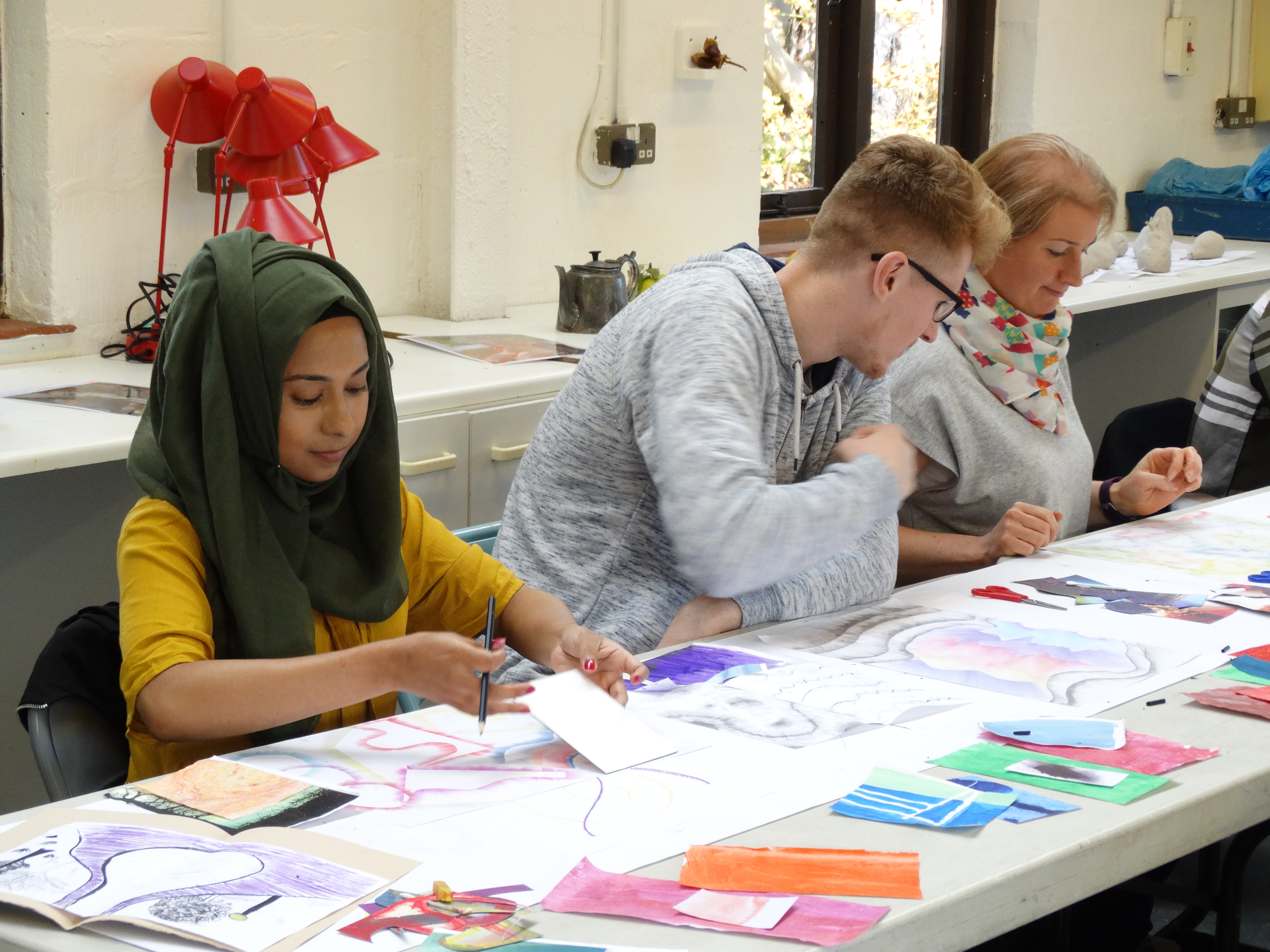 Summary
Milton Keynes Arts Centre (MKAC) is seeking a highly motivated and efficient Communications & Audience Development Coordinator. This role will be fundamental to the smooth running of MKAC's programme of exhibitions, live events and educational activities.
The successful candidate will be responsible for the development of new and existing audiences and the management of MKAC's social media and targeted marketing. You will be highly organised, have excellent problem-solving skills and a calm, confident and professional approach.
Milton Keynes Arts Centre is a multidisciplinary arts centre set in the historic grounds of Great Linford Manor Park. We present a programme of exhibitions, live events and educational activities inspired by craft, design and the visual arts. We provide artists with access to specialist resources and the space to explore new ideas, often developed in tandem with our communities.
Person Specification
Experience of leading on marketing and communications initiatives.

Highly organised with methodical approach.

Flexibility to work evenings and occasional weekends as required.

Proven ability to work with limited supervision.
Demonstrate ability to follow instructions.

Demonstrate customer focused approach to work.

A readiness and flexibility to take on the challenges of the role and a willingness to 'pitch in'


A calm, confident and professional approach.


A self-starter, happy to working alone and as part of a team to see things through.

A clear understanding and commitment to the aims and success of MKAC.
Main Duties
To be first point of contact for all visitors to Milton Keynes Arts Centre; answering queries and resolving problems.
Work in collaboration with the HoCP, learning and online teams to create marketing materials to communicate our broad programme of exhibitions, events and courses to the widest possible audiences.
Work in collaboration with the learning teamsto write copy for MKAC's website to ensure content is current and relevant.
Collaborate with the HoCPon digital and traditional communications strategies.
Support the Director and HoCP with the development of an Audience Development Strategy.
Working closely with the HoCP to maximise online potential to grow and maintain audiences, and support in researching new digital channels including retail and fundraising opportunities.

To maintain effective data capture of audience research and analysis, so that information is accessible and useful in informing audience development strategy.

Take responsibility for ensuring audience databases are kept up to date.

Take responsibility for ensuring all document sharing and storage meets GDPR legislations.
Support the HoCP on delivering an effective evaluation framework across MKACs broad programme, supported by the learning team.
Take responsibility for building and maintaining relationships with donors, writing applications to secure low-level funding with support from the learning team, contributing to the growth of MKAC's programme of free workshops and events.
Working with HoCP to ensure applications and initiatives are imaginative, tailored and accurate.
Any other reasonable duties that may be required.
Desirable
Full driving licence

First aid trained.

DBS checked.

How to apply
Please complete an Equal Opportunities︎ form and submit along with a CV and Covering letter outlining relevant experience and why you are interested in joining the Milton Keynes Arts Centre team by 5pm, Friday 26 February 2021 to hello@miltonkeynesartscentre.org

Interviews will take place week commencing Monday 15 March 2021