CLOSING PARTY & ZINE LAUNCH

Closing party and Zine launch
Saturday 27 April 2019
11am – 3pm
Book your place here

We warmly invite you to the closing party for Emma Cousin's exhibition Sigma, Sigma, Sigma.
See below for more details.
Workshop photograph by Cat Lane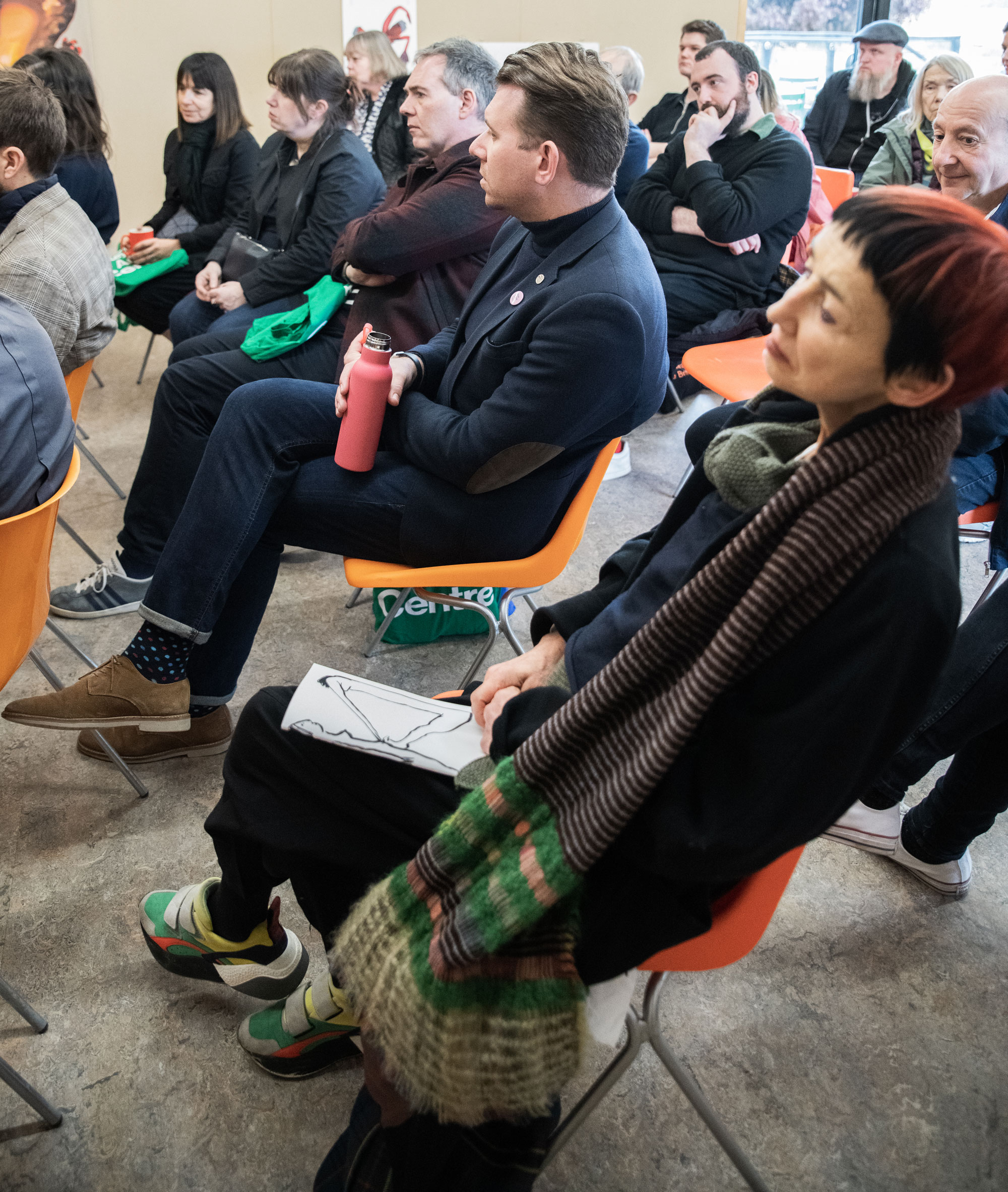 Photographs Hugh Robinson




Schedule for the day:

10.30am

Rendezvous at Milton Keynes Central train station

Please reserve a space here. 11–11.30am

Journey to Milton Keynes Arts Centre

Sound work by Chris Earley, Emma Cousin and MK College

11.30am – 12.30pm

Zine launch and tea

12.30pm

Emma Cousin in conversation

2–3pm

Lunch with be served with a toast to thank contributors and participants
Join us for the closing party of Emma Cousin's exhibition and residency, Sigma Sigma Sigma, for a Q&A with the artist, zine launch and lunch.

The day will begin at Milton Keynes Central train station where a party bus will take you to Milton Keynes Arts Centre (MKAC). During the journey a mixtape created by Emma Cousin, Chris Early and MK College will premier alongside excerpts of poetry and interviews created through Emma's time in residency at MKAC.

On arrival at the MKAC, we will launch a limited-edition zine made up of interviews, essays, poems, drawings, photos and other contributions by Cousin with guest artists, students, families and local communities. The first 25 copies will be free on a first-come-first serve basis. Copies may be purchased for £1.

Emma will then be joined in conversation with a special guest (TBA shortly) with time for audience questions and discussion.

Lunch and refreshments will then be served as the closing party for Sigma Sigma Sigma draws to a close.
MORE

Find out more about the SIGMA SIGMA SIGMA programme.