Ceramic Christmas Decoration Making with Sarah Dewhurst

Two Week Creative Course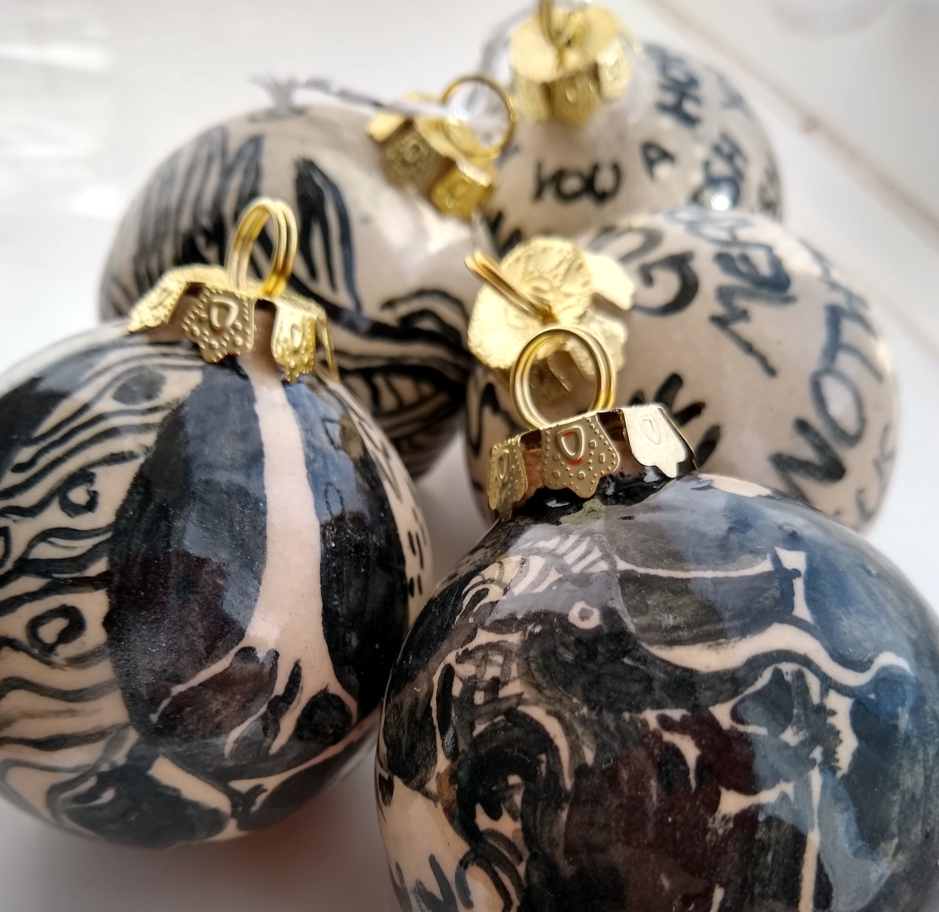 Tuesdays
22 and 29 November 2022
10am–12.30pm
£55*
Gift vouchers available
Please read our
Booking Terms and Conditions
below carefully before booking.
Download our
Ceramic Studio Handbook
for further details on our studio terms of use.
---
Who is this class suitable for?
Ages 16+
Beginners and intermediate
What will be covered in the class?
Join artist Sarah Dewhurst for a class in creating decorations and gifts in ceramic for the festive season. You will learn several different techniques in clay, including slip casting and glazing.
Session 1:
Working in clay, creating cut out ceramics decorations and slip casting baubles, painting in decorative slip (optional)
Session 2:
Glazing and continuation of decorating fired work
Your decorations will be glaze fired in our kilns for collection at a later date –
(ready in plenty of time for Christmas!)

What will students leave the workshop with?
Several ceramic Christmas decorations, fired and glaze temperature fired.
---
What will I need to bring?
All tools and materials are included. Participants will need to wear clothing suitable for messy making. Wear closed toed shoes and tie long hair back.
Location

Ceramics Studio (Ground floor with raised tables, narrow doorways).
🌍️

In an effort to make our site more environmentally friendly, we ask that students respect our wishes to reduce the amount of uncollected / unwanted work at the end of term.


Tutor

Sarah Dewhurst is a freelance, maker, crafter and ceramicist.
@sjdewhurst