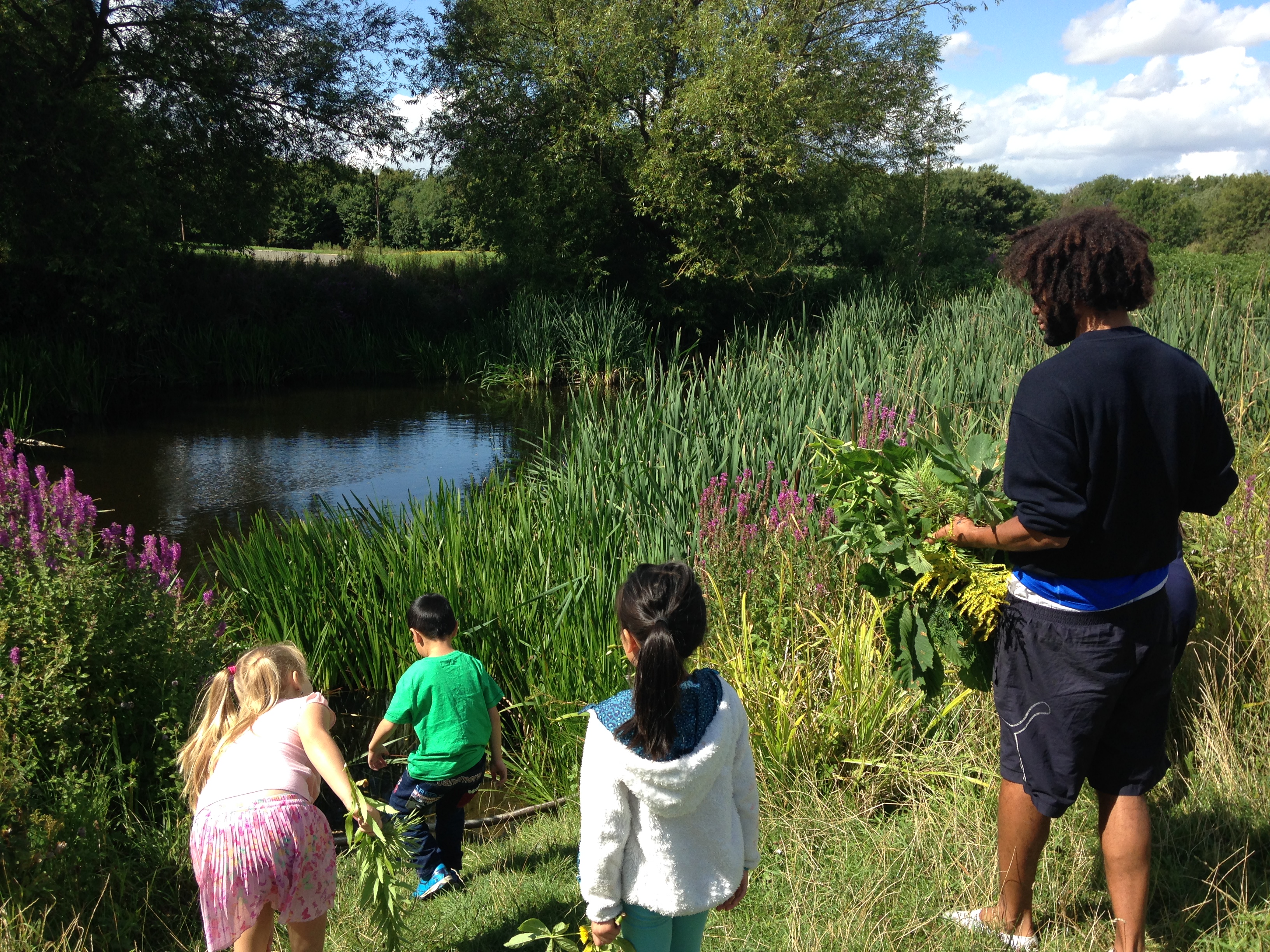 Bug Hunt
Sunday 11 July 2021
12–12.40pm or 1–1.40pm
Free, everyone welcome

Join The Parks Trust Outdoor Learning Team to learn more about the wildlife that calls Great Linford Manor Park home. In this family friendly session you will learn how to bug hunt for minibeasts and invertebrates.

Bug hunting in your local environment gives you the chance to learn more about the wildlife living all around you, helping you to connect with the natural world and improving your knowledge.
Please note children must be supervised at all times and you need to book a space for each person attending including adults and children.
The session will last for 40 minutes and will include an introduction to bug hunting and instruction on how to use the equipment. You will then have the chance to explore the site independently to see what you can find. There will be a member of The Parks Trust Team on hand to give advice and guidance throughout.
Take part in exploring the park!
We are testing some new interventions at Great Linford Manor Park as part of Juneau Projects' Great Linford Ecology Project.
Click here to find out where they are and how to take part.
Collage Making

Work with Ben and Phil from Juneau Projects to help design artworks that will form a creative activity trail for Great Linford Manor Park.
Photograph by Juneau Projects
Sunday 11 July 2021
Free, booking essential
Find out more
Explore Great Linford Manor Park

Drop in a collect a free activity booklet designed and created by Juneau Projects filled with activities to take with you as you explore the park.
Can't make it? Download a digital copy to take part at home.
Download